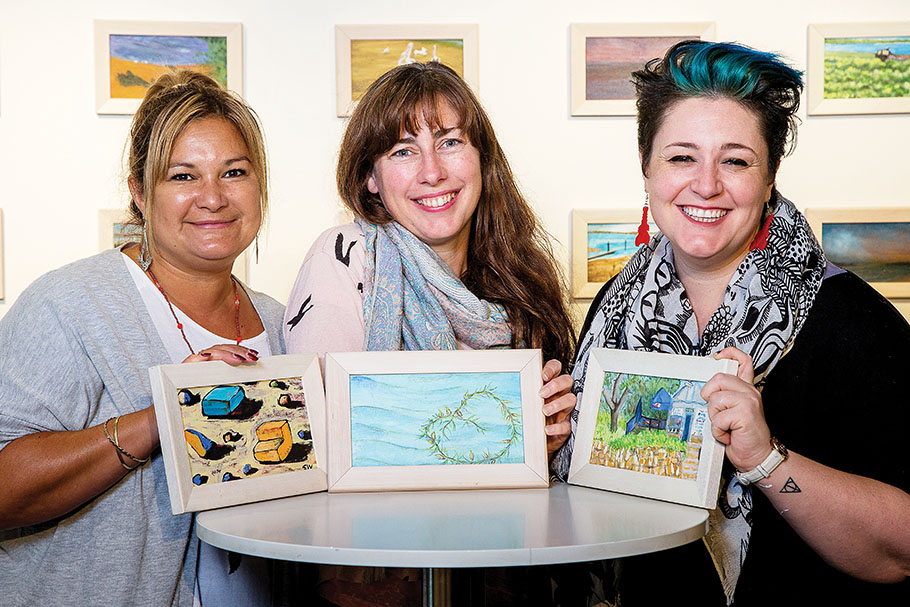 PUTTING vista views in the picture is the focus of an art exhibition at Frankston Art Centre's Cube 37 Gallery featuring the work of Chisholm TAFE students.
The Little Landscapes 9×5 Exhibition displays student artists' paintings of Stony Point vistas on small boards inspired by the Heidelberg School of Melbourne painters who displayed works on cigar boxes first produced in 1889.
Emily Dunstan, 35, is studying for a diploma of visual arts at Chisholm TAFE in Frankston. She is "following a passion" and hopes to work as a curator in an arts gallery after graduation.
"We visited an area where the fishermen are in Stony Point that is beautiful," she said.
"It wasn't perfectly picturesque but the fishermen were gutting the fish and throwing gummy sharks out on to the sand and it added a grotesque edge to it. Some people painted that."
Students works were painted in the "en plein air" tradition of reflecting changing light and tides.
The Little Landscapes 9×5 Exhibition is on display at Frankston Arts Centre, Cube 37 Gallery, 37 Davey St, Frankston until 3 June, Tues-Fri 9am-5pm, Saturdays 9am-2pm, entry free. See thefac.com.au or call 9784 1896 for more details.