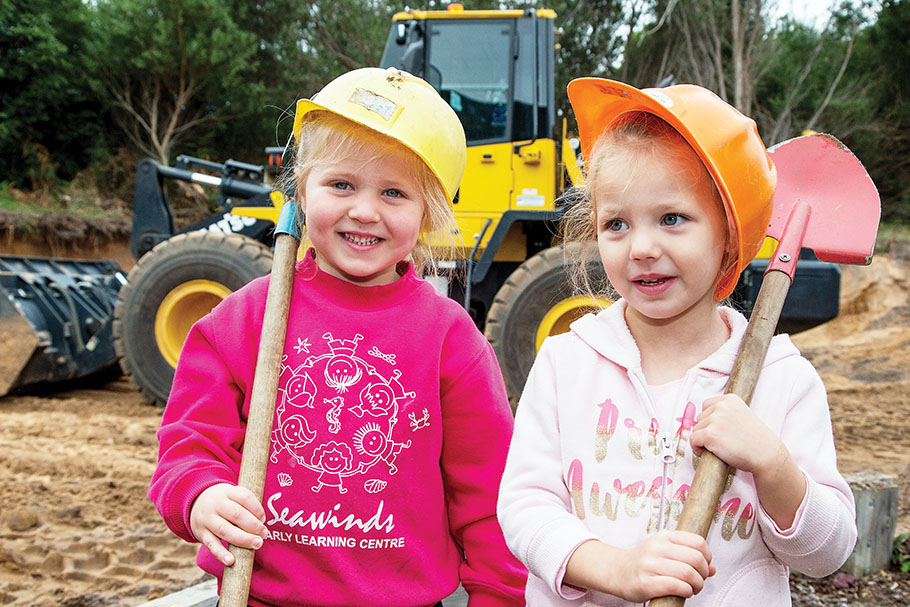 A DREAM held by many local Rosebud residents to have a community men's shed is closer to becoming a reality with the turning of the first sod ceremony, Tuesday 9 May.
Earthworks were due to start last week and it is expected that the 24 metres by 12 metres shed shell will soon follow, Seawinds Community Hub CEO Heather Barton said.
The men's shed project started two years ago with a grant from the state government. A federal government grant came last year to help with the internal fit out, and Mornington Peninsula Shire also contributed.
Fundraising by volunteers included the annual Seawinds charity golf day and sausage sizzles.
The shed, an annexe to Seawinds Community Hub, will be built in Allambi Av, Capel Sound.
The children will document the shed's progress through photography, drawings and discussions as a real-life addition to their education.
First published in the Southern Peninsula News – 23 May 2017