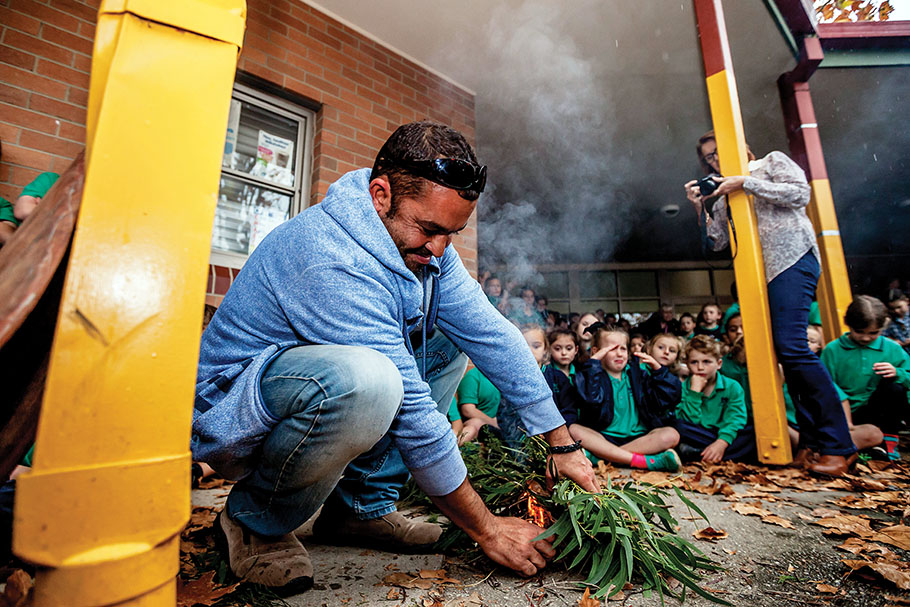 PUPILS at Somerville Rise Primary School have been given an insight into Aboriginal culture as part of the school's respectful relationships program.
Adam McGuiness of the Bunurong community was at the school on Friday to perform a welcome to country and smoking ceremony.
"Respectful relationships is at the forefront of [our] school values," teacher and course co-ordinator Di Wheeler said.
Mr McGuiness had been asked to the school as "recognition of the Indigenous people as the first Australians and to promote an awareness of the history and culture of the Indigenous people in the area".
The pupils had been "delighted" by a yidaki performance, which involves using a digeridoo to mimic the sounds of Australian animals.
"Then the smoking ceremony began, using the leaves of three native trees," Ms Wheeler said. "The native cherry, a natural fire retardant, creates the smoke. This represents family, as the small red berries need another plant as a host in order to grow.
"The eucalyptus tree has many varieties, representing all people, and of course the leaves burn well. Finally the black wattle represents the elders of the land."
The school has renamed junior school building Djilak Djirri, a Bunurong word meaning to play, explore and learn.
"This is just the beginning of our school's new connection with the Bunurong community as part of our respectful relationships program," Ms Wheeler said.