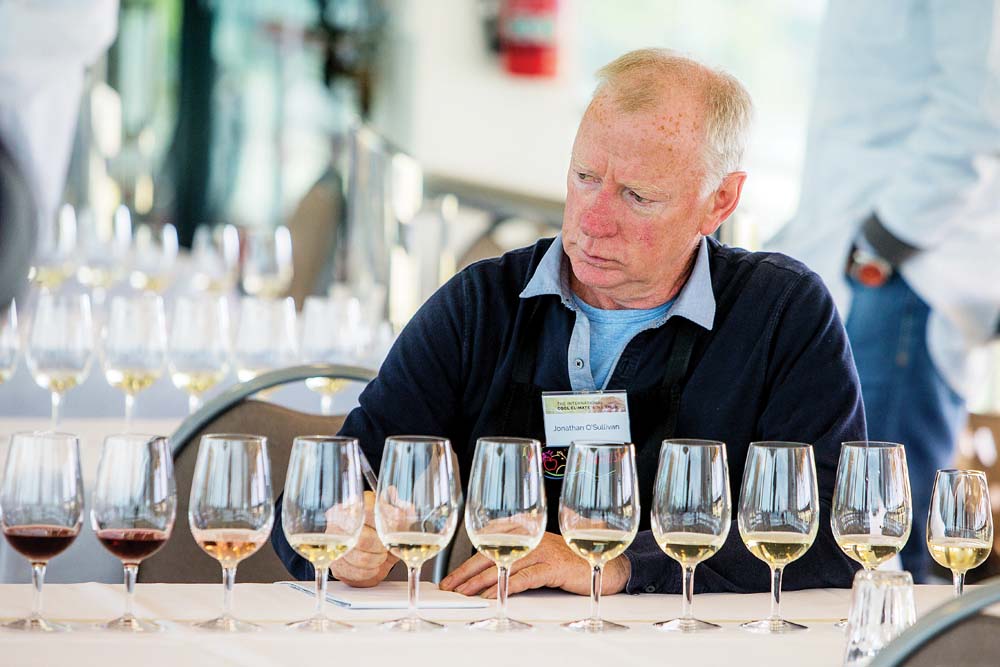 A WINE from Nazaaray Estate, Flinders, won the People's Choice Award at the 17th Cool Climate Wine Show at Mornington Racecourse last week. The Meakins Rd winery's reserve pinot noir 2015 was judged best in its class.
More than 540 wines – up 30 per cent on last year – were judged by a 16-member team chaired by master of wine Meg Brodtmann.
The 29 classes include sparkling wines, chardonnay, sauvignon blanc, pinot gris, pinot grigio, riesling, pinot noir, shiraz and two new Italian classes.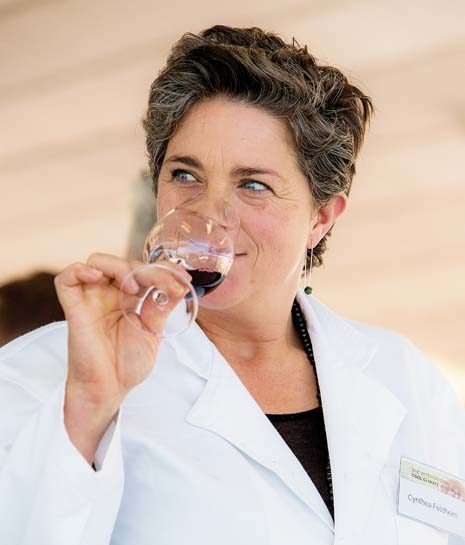 "It is good for the region to host these winemakers and judges and to give our local wineries a wonderful opportunity to benchmark their wines against other cool climate wines from Australia and overseas," organiser Alva Hemming said.
Foxeys Hangout, of White Hill Rd, Red Hill, had dual success. Its sparkling white was judged Best Mornington Peninsula White, while its Scotsworth Farm pinot noir 2016 was judged Best Mornington Peninsula Red.
Merricks Estate, of Thompsons Lane, Merricks, won Best Chardonnay 2014.
The judges' award for best vintage overall went to Shaw Vineyard Estate Reserve, Merriman, Canberra, for its cabernet sauvignon 2015.
"The Cool Climate Wine Show is internationally recognised as Australia's foremost show for cool climate wines," project manager Rebecca Davis said. "Many are from smaller vineyards where grapes are handpicked and wines handcrafted by winemakers with a passion for exploring terroir and the true expression of the grape.
"It gives winemakers an opportunity to benchmark in a show where like is judged against like, where elegant wines with restrained fruit are seen at their best, and where diversity is encouraged and rewarded.
"The peninsula's wine retailers, restaurateurs, sommeliers, cellar door staff, wine educators and wine enthusiasts see the show as an opportunity to taste an extraordinary breadth and depth of cool climate wines."
At a public tasting and awards dinner on Friday night wine lovers had the chance to sample wines from 2013-16 (and older vintages in some classes), compared wines of the same grape variety from different regions, and assessed wines from specific regions and vintages.
Other winners:
Best Italian Wine: Vinosalvo Vignailio Maremma Toscana Levitas Sangiovese 2015
Best Italian Varietal (Aus/NZ): Hollick The Gondolier Barbera 2014
Best White Wine in Show: Soumah of Yarra Valley Chardonnay 2016
Best Red Wine in Show: Berrigan Mount Benson/Robe Syrah 2015
Best Wine in Show: Soumah of Yarra Valley Chardonnay 2016
Best Sparkling: Brown Brothers 'Patricia' King Valley Sparkling Pinot Noir Chardonnay 2010
Best Riesling: Tamar Ridge Tasmania Riesling 2016
Best Sauvignon Blanc: Villa Maria Marlborough Sauvignon Blanc 2016
Best Pinot Gris/Pinot Grigio: Karrawatta 'Sophie's Hill' Adelaide Hills Pinot Grigio 2016
Best Chardonnay 2016: Soumah of Yarra Valley Chardonnay 2016
Best Chardonnay 2015: Villa Maria Reserve' Marlborough Chardonnay 2015
Best Rose: Bird in Hand Adelaide Hills Pinot Rose 2017
Best Pinot 2016: Anthem Discover Central Otago Pinot Noir 2016
Best Pinot 2015: Narkoojee Gippsland 'Valerie' Pinot Noir 2015
First published in the Southern Peninsula News – 30 May 2017