By Ben Triandafillou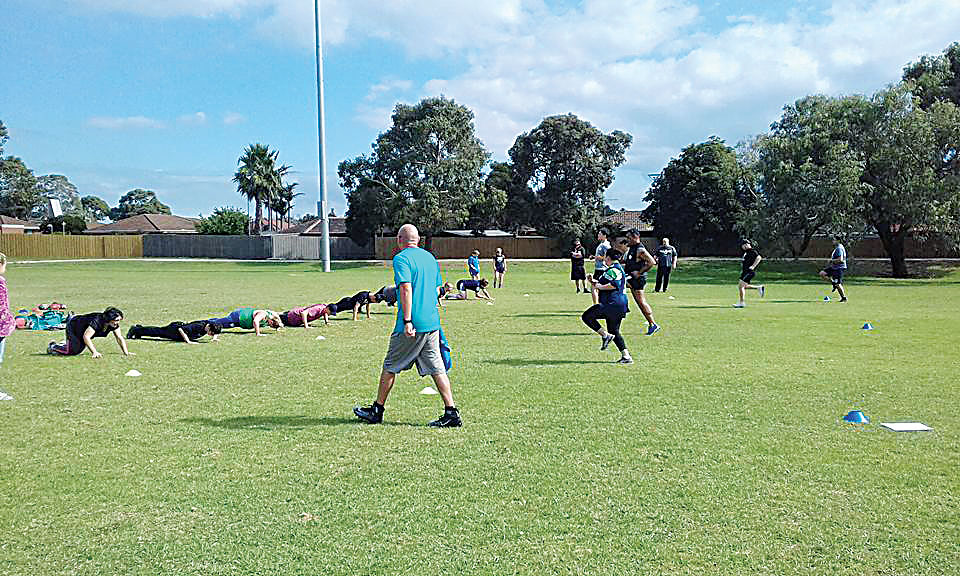 A MORNINGTON Peninsula-based Gridiron club is looking to provide the area with the first and only Gridiron club on the Peninsula since 2009.
Currently based in Carrum Downs, the Peninsula Sharks was formed in early-January and is currently in a recruitment phase.
The Peninsula Sharks are hoping to have teams entered in the 2018 Gridiron Victoria league, but co-founder Garry Smith said, that the club will have a different 'feel'.
"We want to start fresh and put new games in place because some teams have the stigma that it's just a boys club but being a young dad with two kids we want to make it more of a family orientated sport," Smith said.
"We want to remove the idea of Gridiron being a dangerous, hard-hitting sport where the blokes would go out afterwards and have some drinks, to a more family-friendly sport where you can bring your kids down and enjoy the game."
Since the Southern Seahawks folded in 2009, the Mornington Peninsula has been without a Gridiron team.
With the closest Gridiron club for people on the Peninsula being in Pakenham and Cheltenham, the Peninsula Sharks want to provide players on the Mornington Peninsula with a club located closer to home.
"We floated the idea in October last year as it's a bit of an untapped resource on the Peninsula," Smith said.
"We were there at the start of the Seahawks in 2003 and we wanted to get back into it as we just have a passion for the game."
"Some of the founding members and I live down here and don't want to travel to Clayton or Monash."
The Peninsula Sharks had their first training session at Ballam Park, Frankston on Saturday 22 April where more than thirty people turned-up to watch and play.
The Sharks are currently training on a Saturday afternoon between 11:30 am and 2:00 pm at Banyan Reserve, Carrum Downs until their new ground at The Sands is ready for play.
"We are getting some lights put in with our new sponsors at The Sands Hotel so that we can have weeknight trainings," Smith said.
"We are recruiting for all teams and we'll keep training and developing the sides to hopefully put in a team for next year."
"There are four leagues, the Junior  Varsity league which is for kids  between 11 and 15 years old, the Junior Colts which is for boys aged between 15-19 years old, the Senior Men's which is 19 plus and the Women's league which is 16 plus."
If you are interested in joining the Sharks or just want to have a try call Garry Smith on 0431 681 318 or visit their website at www.peninsulasharks.com