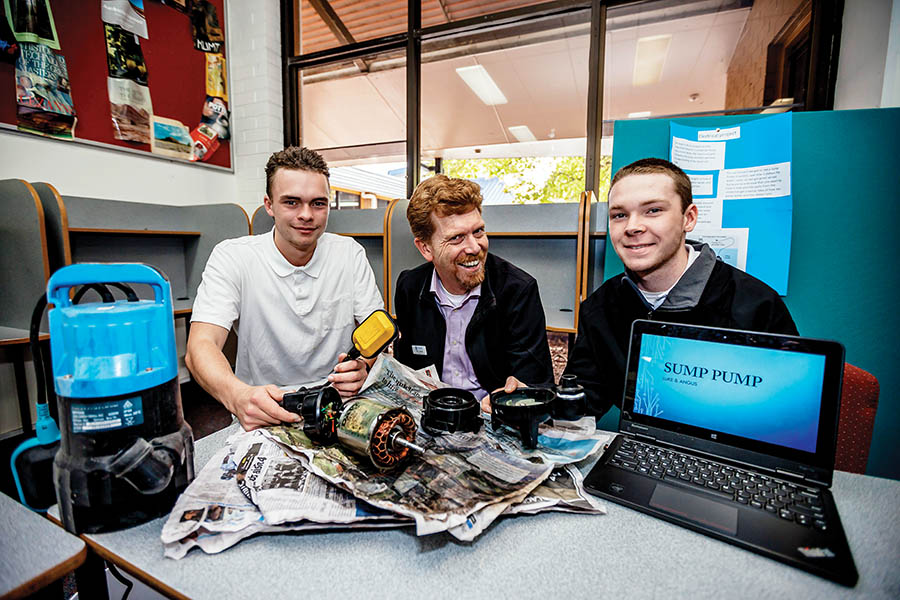 JOB ConneXions is a new pilot project to help Rosebud Secondary College VCAL students make the transition from school to work.
Over the next 10 weeks mentors from local businesses will share their knowledge and skills with students, helping them to access community networks and career opportunities.
The year 11 VCAL students are matched with a mentor who has experience in their chosen industry.
"This real world mentor experience is helping the students to understand the practicalities of their initial career choice, and the potential to gain local employment in a particular industry, extending their skills and knowledge beyond the classroom," teacher Derek Kirk said.
The mentor program is one of four parts of the Job ConneXions project being piloted by Seawinds Community Hub, Rotary Club of Rosebud Rye and the college and paid for by Mornington Peninsula Shire. The mentor program runs for 10 weeks.
Heather Barton, CEO of Seawinds Community Hub, said that through Job ConneXions students will be "enabled to create a smooth transition into their preferred jobs".
"Employers will be connected with job-ready, local young employees and young people will gain real world career information and experience," she said. "They will develop the employability skills that employers want."
First published in the Southern Peninsula News – 30 May 2017