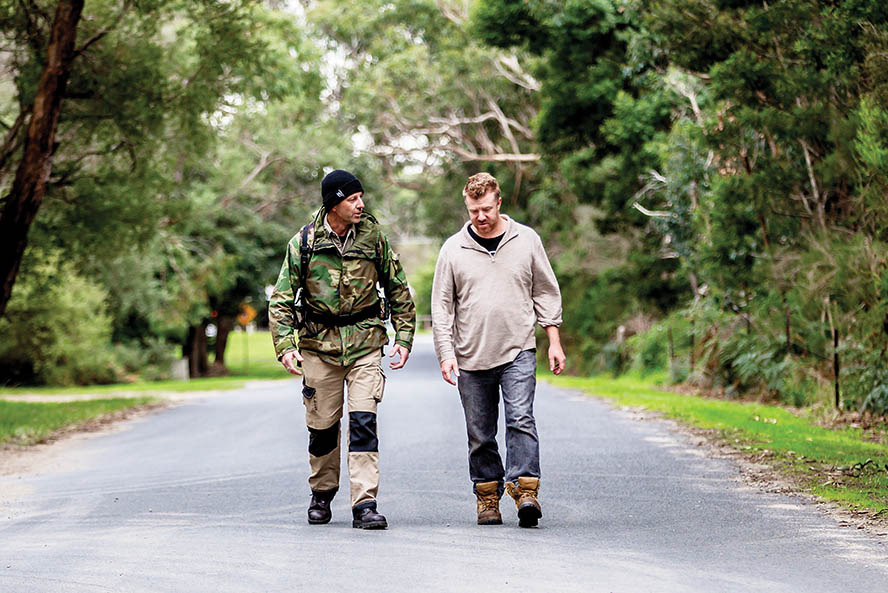 A WEEK-LONG walk starting on World Environment Day (Monday 5 June) is promoting the retention of wildlife habitats in Frankston and across the Mornington Peninsula.
The Great Mornington Peninsula Bush Walk and Habitat Corridor, hosted by the Australian Wildlife Protection Council, began at the Pines Flora and Fauna Reserve, Frankston and will continue to Mornington Peninsula National Park at Gunnamatta on Saturday 9 June.
Tuesday's walk is from Baxter Park, Frankston-Flinders Rd, to Mt Martha. On Wednesday, walkers start at The Briars, Mt Martha, and continue on to Dromana.
On Thursday they will start from Hillview community reserve, Boundary Rd, Dromana and continue on to Rosebud.
There is no walk on the Friday, but on Saturday walkers will start at the Henry Wilson Rd wetlands, Rosebud, and continue to Gunnamatta.
Australian Wildlife Protection Council president Craig Thomson said that in 2010, when the Peninsula Link Freeway was started, many bushland reserves were bisected and habitat corridors lost.
He said Melbourne Water's proposed rezoning of the Herman St reserve, Rosebud, presented the group with an opportunity to reinstate part of the lost wildlife corridor. He says the walk will draw attention to the link which is already reserved land and available for community use.
Walkers will follow existing parks and walking tracks where necessary.
Following on from the walk the protection council will lodge an application under Melbourne Water's Your Space or Place program to use the route to create the Great Mornington Peninsula Bush Walk and Habitat Corridor.
The catalyst for the walk began in Rosebud earlier this year when Melbourne Water signalled its intentions to offload a 5.6-hectare site in Herman St used by residents for dog walking and exercise. If rezoned, the land would be worth about $400 a square metre – or about $22 million.
Mr Thomson, who lives near the reserve, says it was well used by the public for exercise, dog walking and camping, but that there was only one consultation meeting with Melbourne Water (in Dromana) before the land was proposed for sale.
He said Melbourne Water had underestimated the public response and dismissed the land as a "huge burden".
First published in the Southern Peninsula News – 6 June 2017