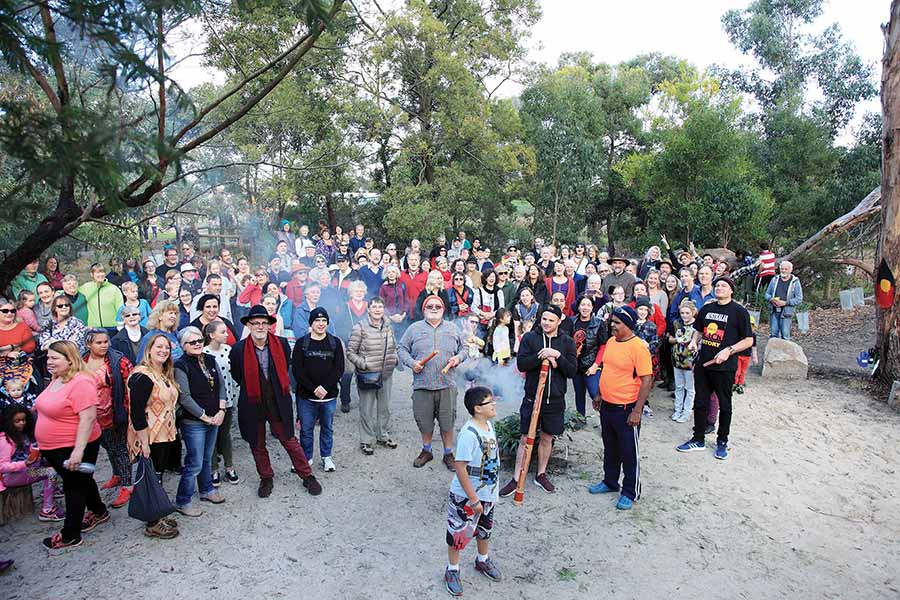 HUNDREDS joined Saturday's Reconciliation Walk to the Willum Warrain Association's gathering place in Pound Rd, Hastings.
Association president Peter Aldenhoven estimated that more than 300 Indigenous and non-Indigenous people participated in the march "in a spirit of hope and optimism for the future".
The walk from the foreshore ended at the gathering place with a smoking ceremony and didgeridoo performance followed by a barbecue.
Saturday marked the 25th anniversary of Mabo Day, "a special day for all Aboriginal and Torres Strait Islander peoples", Mr Aldenhoven said.
"This is always the last day of Reconciliation Week and honours the successful High Court battle by Eddie 'Koiki' Mabo to overturn the doctrine of terra nullius. This historic event enabled a pathway for the recognition of first Australians' enduring links to the lands and waters of this country."
Mr Aldenhoven said Eddie Mabo is "regarded as a hero to all Aboriginal and Torres Strait Islander peoples and the father of modern land rights".
"The annual Willum Warrain walk represents the local Aboriginal community's aspirations for strong and positive relationships with the broader community – an opportunity for connection and embracing culture – and working together on taking the next steps on our shared journey of reconciliation."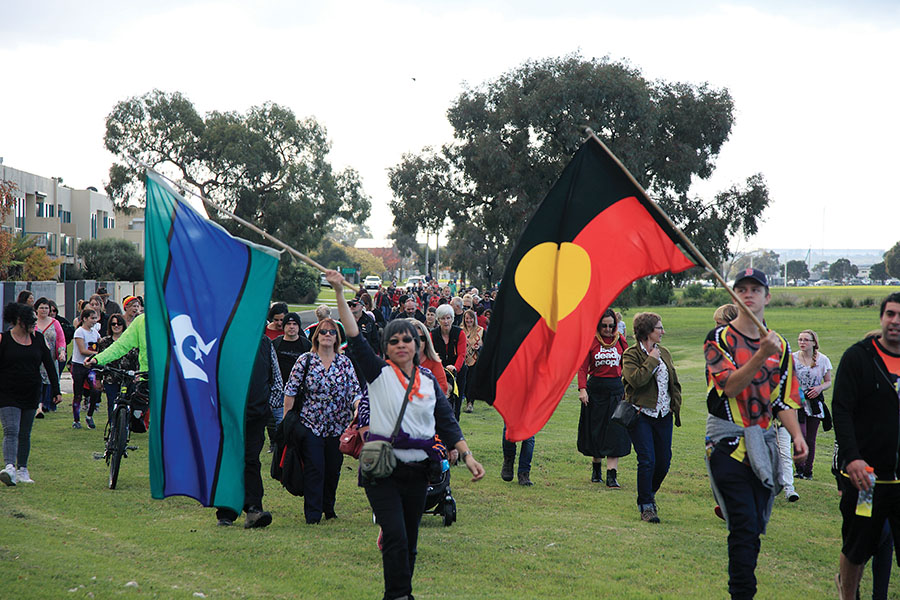 First published in the Western Port News – 6 June 2017