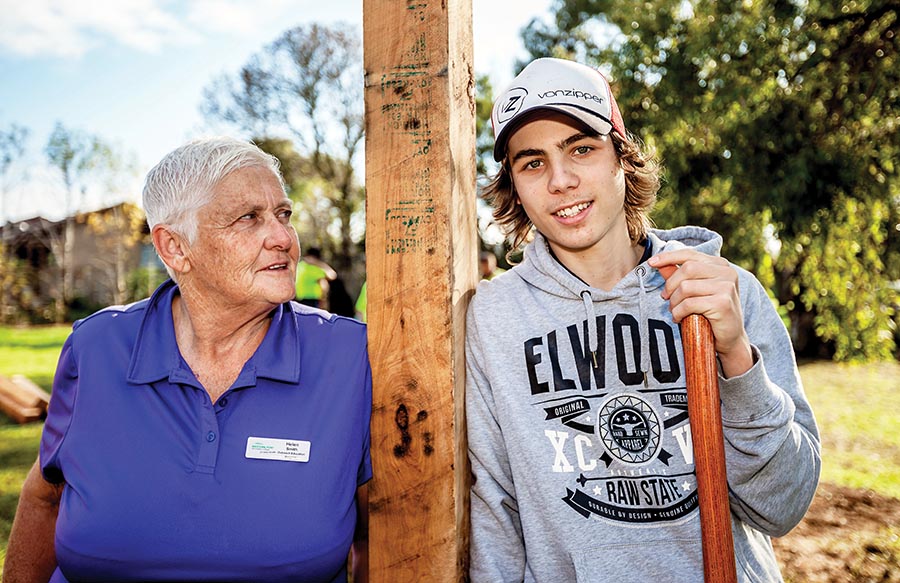 ONE notable success of the Western Port Secondary College's outreach program concerns 18-year-old Mark Pratt who left school in year 6 and never stayed for long at any secondary school.   
The road to getting the Frankston teenager re-engaged with learning was a rocky one as he, and school work, had never been compatible.
Mr Pratt had been through residential care and briefly attended several secondary schools up until he was 15, but anger management issues were "letting him down", Western Port's outreach coordinator Helen Smith said.
"He had found no real purpose in life and had been in a lot of alternative settings which made it hard for him to focus on study and training and, eventually, employment. After he saw us working with one of his mates he started to come around."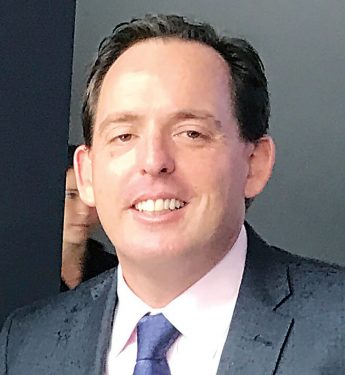 After a lot of coaxing and subtle persuasion to find "where he was at", Ms Smith managed to establish some common ground on which to lay the framework for him to have another go at study.
"The turning point was being able to help him get his learner's permit," Ms Smith said.
With her encouragement, and his own persistence, the teenager is now well on his way to a steady career.
"He got his food handler's certificate and barista's certificate and is now doing a VCAL Certificate III in building and construction at Chisholm TAFE, Moorabbin," Ms Smith said.
"He is the first member of his family to complete a senior level course."
The college's outreach program thrives on success stories like this.
About 40 students are in the program, which has been able to transfer 60-70 back into main stream education or training over the past three or four years.
Western Port Secondary College principal Michael Devine said one role of the outreach program was to differentiate the curriculum to ensure each pupil is taught at his or her point of need.
"At year 7 level, for instance, the students are at various levels. We do a range of pre and post testing when classes start and differentiate students accordingly.
"We develop engaging programs, such as experiential learning, where up to 100 students get out and about, say, doing a city experience, or a free surfing visit to the peninsula, or running a community cafe.
"Some engage with others who would benefit from the program, and that might encourage them to join in."
In a school-based traineeship over two days, such as conservation and land management, years 10-12 aim to achieve Victorian Education and Training qualifications – and get paid for their time in the process. They also do work in the community.
Others stay at school to do skills-based training. They also do one day a week hands-on learning.
"The outreach program finds ways of keeping students at school," Mr Devine said. "It is aimed at extremely disadvantaged kids and provides them with another opportunity to access education however possible."
Mr Devine estimated there were 1000 teenagers across the peninsula who should either be at school or in the workplace. He described this figure as "high".
"We work with these kids who have disengaged from school and try to keep tabs on them," he said.
"We take referrals from the Local Learning and Employment Network, the Navigator Program or the Department of Justice.
"Often we meet young people who refer themselves or others: maybe a friend in the same situation."
Anxiety often prevents disengaged students from reaching out for help. Their situation so overpowers them that they seek solace by hiding away in their bedrooms not wanting to think about their futures.
Ms Smith and vice principal Chris Quinn said some outreach students had not been at school for three or four years.
Schools may have attempted to engage with them but they were often transient and not easily encouraged, Ms Smith said.
"Lots of kids suffer periods of homelessness and even mental health issues; many are house bound and suffer from stress.
"Lots of schools don't have the resources to do even initial home visits. And often the kids won't come out of their bedrooms. A home visit is not always going to get them re-engaged.
"It might take three to four months to re-engage with them, but every kid gets visited at least once a week."
Text messages are good way of communicating, as well as a simple knock on the door. "It's all about developing a relationship," Ms Smith said. "We ask about their goals and projects they would like to become involved in, and work out their strengths and weaknesses.
"When the time is right we encourage them to come to the learning centre if they are within our catchment."
Students aged over 15 find doors open more easily for them, such as entry to apprenticeships and courses. Those aged 12 or 13 will find the going tougher because they are really too young to leave school.
"I often get asked what programs I offer, but it depends on the kids' needs," Ms Smith said. "It's important I get involved in a conversation with them so I can engage with them and see where they are at.
"It's a matter of finding a connection, such as through a common interest and seeing how we can engage. The point of need must be challenging but not too hard so as to be daunting."
Finding the right time to push is subjective: "I am prepared to wait until they are ready to engage. You have got to know when the time is right to push."
Catch-up visits are held at the Y Lounge at Shed 11, Hastings, and even the library, but "it can be like leading a horse to water", Ms Smith said.
Mr Quinn: "If we can get the kids back there is a lot of other hands-on experiential learning that they can take part in, which links in to our approach of education across the community.
"For example, the year 9s can spend a whole day a week out of the classroom setting. We point out that it depends where they are at personally as the work is differentiated.
"It's all part of being proactive and in trying to get these kids back to school."
The novel approach is working: the school's retention rate and school completion rate of students in years 7 to 12 has risen 25 per cent – for which Mr Devine recently received a Commonwealth Bank National Teaching Award.