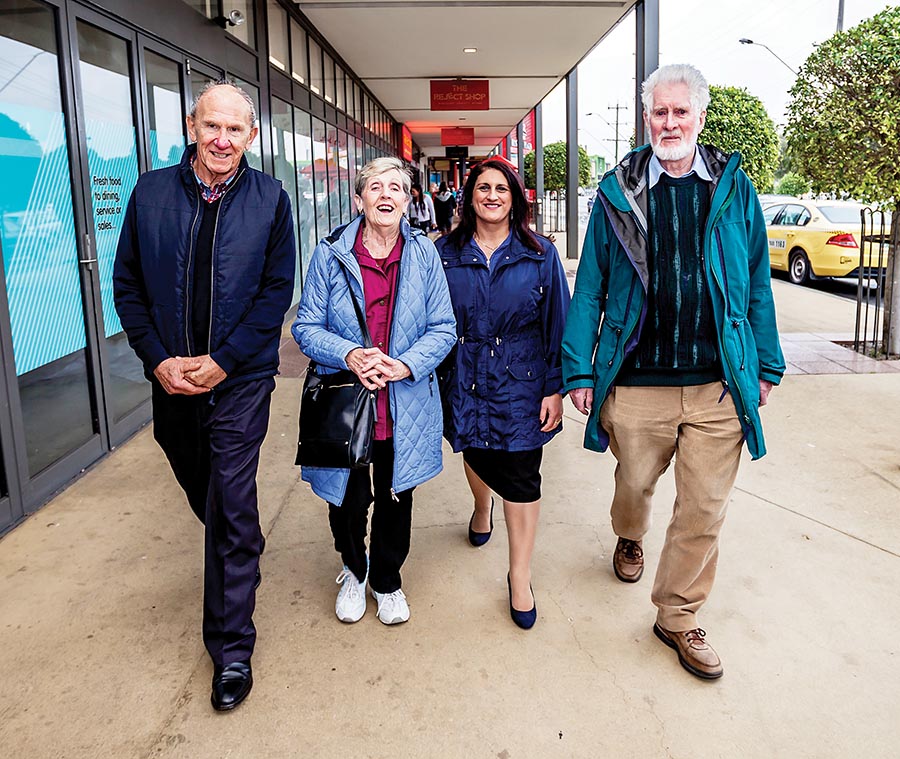 THE often-hidden scourge of elder abuse will be highlighted on Thursday (15 June) with World Elder Abuse Awareness Day on the Mornington Peninsula.
Members of PACE – the Peninsula Advisory Committee for Elders – will man stalls at Rosebud Plaza, near Coles, and at Bentons Square Shopping Centre, Mornington from 10.30am. Their theme is "We can stop Elder Abuse".
The day aims to remind residents to honour older people and uphold their right to live in safety, with dignity and respect.
Many older people are sometimes mistreated by someone close to them. The abuse is any act which causes them harm. It may be physical, social, financial, psychological or sexual and can include mistreatment and neglect.
The World Health Organisation estimates that up to 10 per cent of older people experience elder abuse worldwide.
PACE members will be handing out purple ribbons and also giving information on where people can go for information and assistance.
To highlight the message, the Lions Club of McCrae has arranged for the lighthouse to be lit up in purple – the international prevention of elder abuse colour.
On Thursday 22 June, the commissioner for Senior Victorians and Victorian ambassador for Prevention of Elder Abuse, Gerard Mansour, will join with Gary Ferguson, of Seniors Rights Victoria, at a forum on elder abuse 2-3.30pm at the Mornington Peninsula Shire Offices, 2 Queen St, Mornington. No bookings are required.
Details from the shire's positive ageing officer Helen Ridgeway, 5950 1733; Seniors Rights Victoria 1300 368 821 or by visiting seniorsrights.org.au
First published in the Southern Peninsula News – 13 June 2017