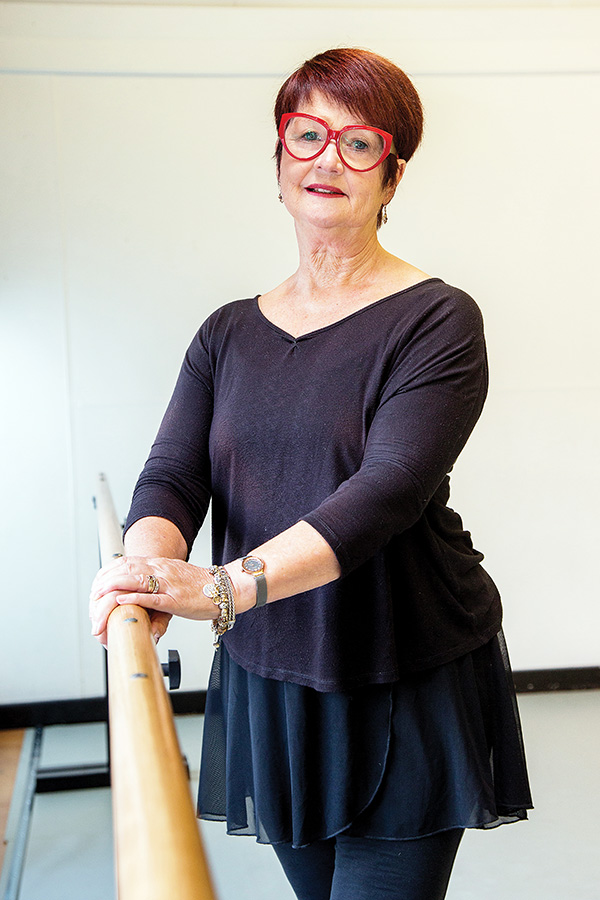 AN ACCLAIMED ballet dance teacher from Frankston South caught up in a bomb scare on a plane last month says she will not let the incident stop her travelling.
Sandra McKay, who founded the Rosebud Ballet School, got right back on another flight on the day she was a passenger on a Malaysia Airlines plane where a man tried to break into the cockpit and allegedly threatened to blow up the plane.
Ms McKay, 74, who was honoured with an OAM in the Queen's Birthday Honours list this year for services to dance, was among passengers on Malaysia Airlines flight MH128 from Melbourne to Kuala Lumpur forced to turn back on 31 May due to the bomb scare.
She was on the way to Kuala Lumpur to be part of a judging panel for a Malaysian dance contest. 
At first she and many passengers believed the incident was a medical emergency.
"I thought someone had suffered a heart attack and they were trying to break the toilet door down but that was them bringing him down," Ms McKay said last week.
"The 'bomb thing' that was carried past me – I wondered what kind of medical equipment that might be."
The plane was diverted back to Melbourne Airport where police and fire services waited to deal with the terror threat.
"It was just like a movie. It was unbelievable," Ms McKay said.
"We were way back in the back lots. We could see the police cars coming but they stopped about a quarter of a mile away around us.
"They wouldn't let anyone near the plane because at that stage they didn't know if it was going to blow up."
She said most of the passengers appeared calm during an hour-and-a-half wait for armed police to board the plane.
"What could you do?"
Ms McKay said passengers "were held for 11 hours" in the airport terminal and interviewed by authorities.
"I realised later that we were all suspects as well. Apart from the fact we had landed and we knew security had been called there wasn't another announcement about it."
The traumatic situation brought passengers together.
"We sort of knew each other [after 11 hours]. I actually made two good friendships out of it. Some Malaysian people."
The 74-year-old, who regularly travels abroad, said she would not let the experience stop her getting on with enjoying overseas trips.
Sri Lankan man Manodh Monaragala Marks, 25, has been charged with threatening to destroy, kill or injure people on an aircraft and recklessly threatening to detonate an explosive device.
The device was a music -player.
First published in the Southern Peninsula News – 13 June 2017