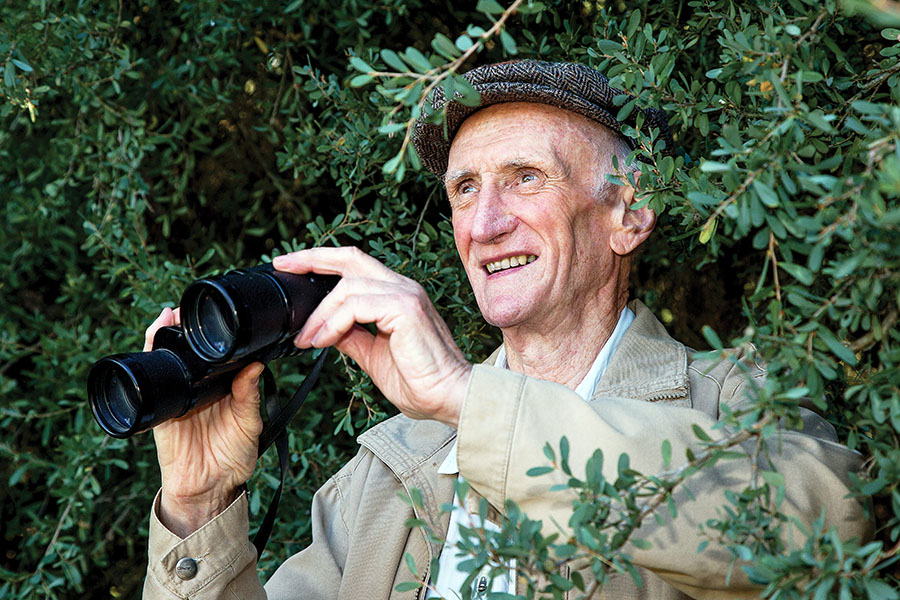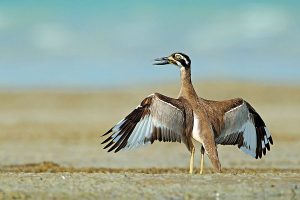 WATCHING as a pair of lightweight, sharp-eyed swallows built a mud nest under the eaves of a house in Seaford has, decades later, led to Geoffrey Maslen writing two books warning of the dangers facing "angels of the air" in Australia and overseas.
Editor and author Maslen was inspired by the swallows. "They were the trigger for my interest in birds," he said on Thursday.
After years of writing books and articles for newspapers and magazines, three years ago the former lecturer in education decided it was time to "write the bird book – something more important than articles for The Age".
But early research for the book he envisaged as "a celebration of birds to be called something like Angels of the Air", soon revealed 22 species had become extinct since the arrival of Europeans in Australia and the ongoing threat birds were facing as a result of climate change.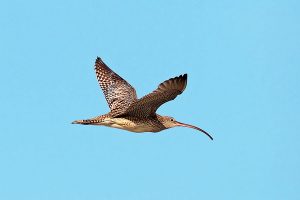 "The change from writing about how wonderful they are to how threatened they are came when I discovered how many species are near to extinction, and climate change is just getting more serious," Maslen says.
"Both books are a result of my realisation about the threat to birds – a further 150 in Australia alone are endangered – and how little humans are doing to stop the extinction process."
The books, An Uncertain Future: Australian Birdlife in Danger and Too Late: How We Lost the Battle with Climate Change will be launched by Sean Dooley at Coolart Homestead and Wetlands, Somers, on 1 July.
Former Greens leader and senator and environmentalist Dr Bob Brown states in his introduction to An Uncertain Future that the book is a "clarion call for Australia's brilliant but disappearing birds".
Maslen is a less optimistic, telling The News that "we've probably reached the point where it's too late … cataclysms will wipe out most of life on earth, including us".
"I hold fairly gloomy prospects for the future of life on earth," he says, adding that governments around the world cannot be relied on to lead the way.
Research for the bird book took about three years and the 128-page companion book on climate change was written during the editing of An Uncertain Future: Australian Birdlife in Danger, which is illustrated with photos by Dr Rohan Clarke.
Book launch guest Sean Dooley, who is also known as Birdman and is editor of Australian Birdlife magazine, holds the record for spotting the most species of Australian birds in one year.
Regarded as Australia's most famous twitcher, Dooley has also written for TV comedies like Full Frontal, Hamish and Andy and Spicks and Specks, and is author of books The Big Twitch and Cooking with Baz.
Maslen's backyard in Seaford is designed to attract native birds, although he says some species have become too dominant, sometimes at their own peril.
Noisy miners, a honeyeater that lives in colonies, drive out other birds, including the once-common yellow and red wattlebird.
"We created ideal conditions for the noisy miners, which, in the long run, self-destruct by driving away the smaller birds that eat the insects that destroy trees."
Maslen's rather ineffective solution is to throw stones at noisy miners.
The equally noisy but more appreciated lorikeet has also "invaded" suburban Melbourne, but Maslen says their occupation is more of a return than colonisation.
"The lorikeets were migratory but now stay here all year because of the flowering trees we've planted."
Although claiming it's all too late to save the birds, Maslen hopes he is proved wrong, and that his two books will lead to better results.
Geoffrey Maslen's books An Uncertain Future: Australian Birdlife in Danger and Too Late: How We Lost the Battle with Climate Change will be launched by Sean Dooley at Coolart's Observatory at 2pm on 1 July followed by a book signing at the homestead. Dr Rohan Clarke's photographs from the book are now on display at Coolart Homestead and will be auctioned at 3.30pm.