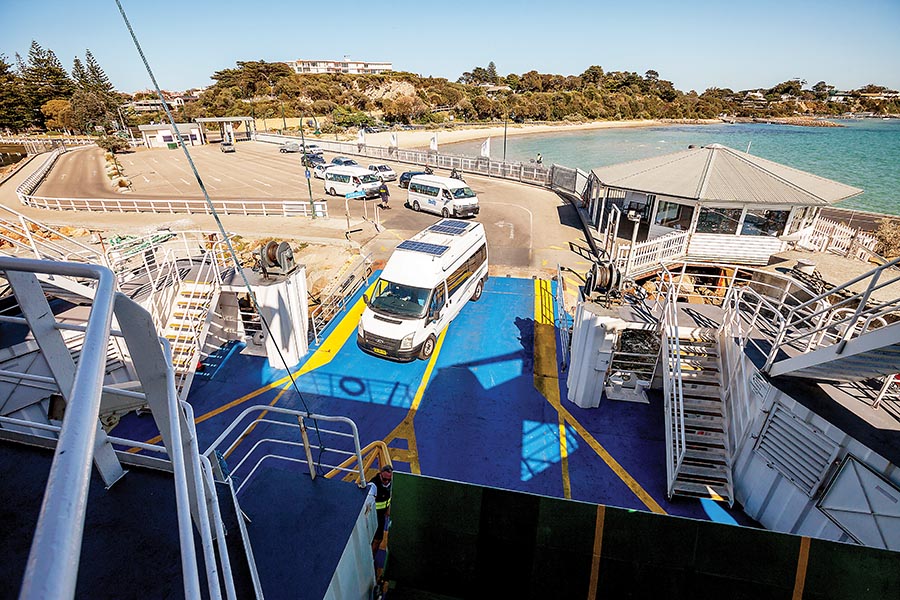 SEAROAD Ferries CEO Matt McDonald wants "local input" into the company's plans for a new ferry terminal and "significant local infrastructure upgrades" at Sorrento.
Searoad announced the project in April and Mornington Peninsula Shire has since started a planning scheme amendment process with the state government.
The amendment was sought after shire officers told councillors that under present zonings the transport terminal at Sorrento pier should be run by Parks Victoria. The shire wants the state to agree to amend the planning scheme and override the prohibition.
The proposed terminal will be 9.5 metres high and include a cafe, shop, souvenir shop, "Museum at the Bay" and offices for the ferry operator.
The plan also includes a new ticketing building and a larger staff car park. The terminal will have a retractable boarding gantry for passengers to board the ferry directly from the building.
"The Searoad Ferries proposal provides for a modern facility that is capable of servicing the local and tourist passenger numbers between Sorrento and Queenscliff.," Mr McDonald said.
"The terminal will have increased accessibility for older people and those with a disability. We also plan to offer more car parking spaces, sheltered waiting areas, bathrooms and a retail area that serves refreshments.
"With support from the local community and government, the proposal also includes plans for upgrades for local transport infrastructure along the Esplanade and the foreshore."
Mr McDonald said the route across the bay is "the busiest passenger and car ferry service in Australia".
He said the public, businesses and local organisations can comment on the plans "in person at our community information centre or at Mornington Peninsula Shire, online or via a letter to our office".
Searoad Ferries community information centre is in the former helipad building, 4 Hotham Rd, Sorrento. Opening hours are 9am – 12 noon, Wednesdays and Saturdays.
Details: www.searoad.com.au/sorrento-terminal.
Plans are also available at Mornington Peninsula shire offices and correspondence can be emailed to sorrentoterminal@searoad.com.au or mailed to PO Box 214, Queenscliff 3225.
First published in the Southern Peninsula News – 20 June 2017