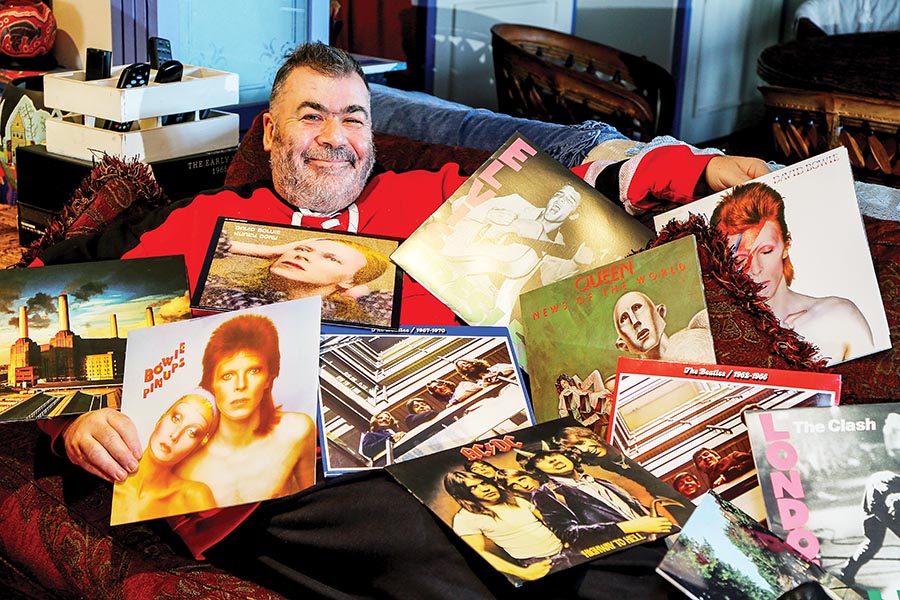 ROSS Woodward remembers the first record he bought as an 11-year-old in 1974 – Abba's first UK hit single Waterloo.
He bought the band's second UK hit, too – Mamma Mia, which topped the charts in early 1976. Another early buy was Slade Alive just to show the pre-teen was also into raucous sounds.
For the British boy these early purchases were the start of a magnificent obsession with popular music that has lead to a massive collection of vinyl records, then CDs and now back to vinyl again – and a show on the peninsula's radio station RPP-FM on Friday evenings at 6 o'clock.
Woodward is perhaps best known in the region as the founder and owner of public relations company Media Key, based in Frankston, which started in 1991. He lives in Mt Eliza with his family – and many thousands of CDs and records.
Woodward came to Australia for a holiday in 1987 and never left. He scored a job as a journalist with the ABC in Melbourne and later worked for the Herald Sun and The Age before becoming a public relations officer at Mount Royal Hospital in Melbourne and then on the Victorian government's "Life. Be in it." fitness campaign, which became a national campaign in 1977. It starred "Norm", a middle-aged man with a prominent beer belly.
Woodward walked into the office of RPP-FM in Mornington earlier this year and presented his radio show idea to station manager Brendon Telfer, himself a former ABC employee. Telfer was looking to revamp the drive-time slot on Fridays, 6-8pm, and Woodward's show, Mission Impossible, was accepted.
The name? "It's impossible to fit all the songs I want to play into a two-hour slot," Woodward said with a laugh.
The radio presenter said his musical tastes are eclectic.
Woodward said he wanted to "share my love of amazing tunes with others and inspire people to make their record collections even bigger".
He said his kids are into electronica music. "They think pop is dead. I don't. But one thing is that they educate me about what's being created today."
Mission Impossible is on Friday nights 6-8pm on 98.7 FM or streaming online at rppfm.com.au