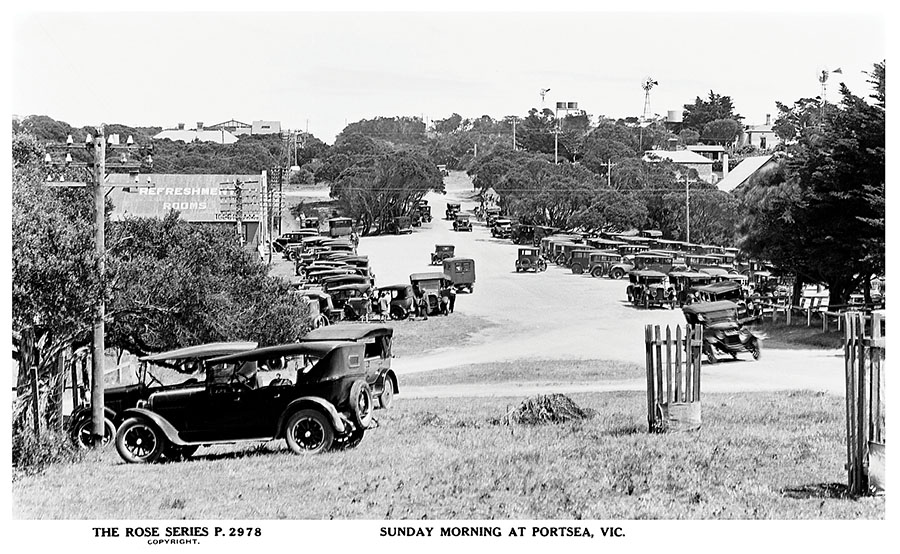 HISTORY buffs know about the Rose Series of postcards produced by Victorian photographer George Rose's business, the Rose Stereograph Company.
Many scenes of the Mornington Peninsula were captured by Rose himself before his death in 1942 by which time he was considered one of the Australia's best photographers of the late 19th and early 20th centuries.
Rose was born in Clunes in 1861 and later worked in his father's boot-making business in Prahran while studying photography. In 1880 he founded the Rose Stereograph Company and became famous for producing stereographs, or stereoviews, which gave the illusion of being in 3D when seen through a hand-held viewer, a big craze of the era.
Rose produced stereoviews of the Western Front during the First World War. In all, he took about 9000 images in about 38 countries.
As stereographs lost popularity in the 1920s, Rose switched to production of postcards and decorative cards, and he and the photographers who followed took thousands of scenes around Victoria as well as interstate that became iconic images of Australian life. Many are in the Latrobe Library.
The story of George Rose is the topic of a talk by Mornington Peninsula Shire's digitisation officer Murray Adams at Nepean Historical Society's July meeting.
It is at 2pm on Friday 7 July at Sorrento Museum, 827 Melbourne Rd, Sorrento. Tea and coffee. Gold coin entry for visitors.
First published in the Southern Peninsula News – 20 June 2017