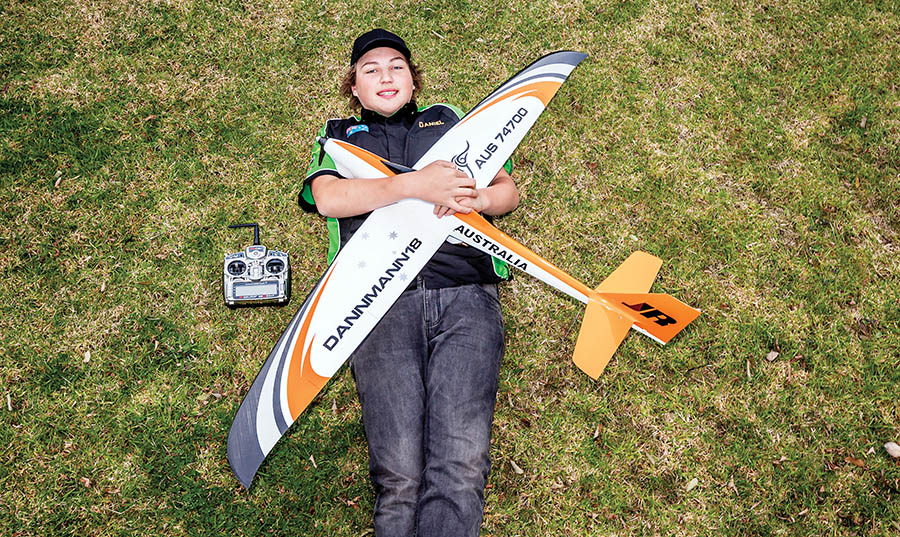 THE skies are blue for Mornington model aircraft flyer Daniel Arapakis who takes off for Sweden next month to compete in his second world championships.
The 16-year-old started flying model aircraft only four years ago at Western Port Model Aero Club, Crib Point.
In 2015, as a 14-year-old, he flew at the world pylon racing championships in the Czech Republic and won a third place and bronze medal – the youngest pilot ever to do so.
Now, two years on, Daniel has multiple wins and placings in pylon racing events which are held around the country. And, according to dad Andrew, his extra experience and maturity this time around means he is "race prepared with millimetre-perfect equipment as well as a passion to be the quickest kid on earth".
Daniel's FAI class F3D aircraft are custom built and his engines are prepared by Barry Murphy who is internationally known for building aircraft with high performance and reliability.
This year's world championships will be held in the last week of July in Dala Jarna, Sweden. The race consists of 14 rounds.
Each round is four kilometres long and consists of 10 x 400-metre laps flying a circuit with pylons marking each turn.
The planes travel at 350kph and are fuelled by methanol. The top pilots finish the race distance in less than one minute.
The FAI class called F3D is the pinnacle of aero modelling as a sport world-wide and the Australian team consist of three seniors and one junior and is considered as one of the world's most competitive.