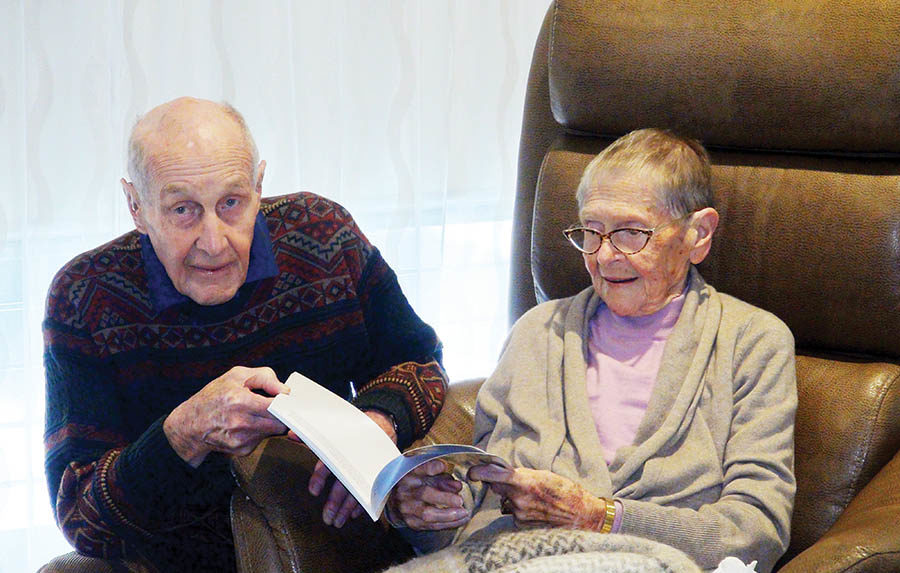 THIRTY years ago, Margaret Stewart and three of her friends decided after a game of tennis at her Sorrento home that they would add a weekly walk to their activities to get even fitter.
They were soon joined by their husbands and then a few friends. Things snowballed and soon there was a sizeable walking group that became known as the Wobbly Walkers.
Nowadays there are 50 in the group and they walk at more than 80 places on the peninsula.
The Wobblies also have regular weeks away throughout Victoria as well as social events.
Members celebrated 30 years last Thursday at a lunch at Portsea Golf Club. A book about the group was launched, too. The 30 Year Wobble – The Story of the Wobbly Walkers has been written by David Dallas, and was launched by fellow member Barry Nicholls, former chairman of Peninsula Health.
Margaret Stewart was to have been the guest of honour but ill health kept her at home, the same place where she and her friends played tennis three decades ago. Mr Dallas visited the nonagenarian Mrs Stewart last Friday and gave her a copy.
Footnote: Mrs Stewart's son is Warwick Fairlie who with his wife Helen ran the Sorrento business Stringers Store for many years until retiring recently. It is the iconic 1888 limestone building at the bayside end of Ocean Beach Rd. The business is for sale.
First published in the Southern Peninsula News – 4 July 2017