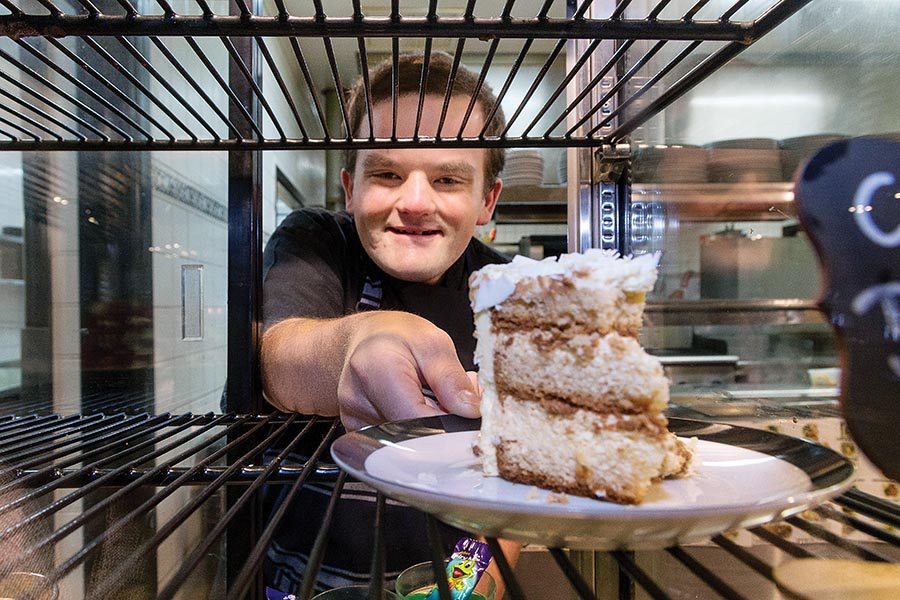 FINDING a job can be difficult at the best of times, but can be even harder for anyone with a long term disability.
Nathan Edwards, an experienced kitchen hand who enjoys the busy atmosphere of a commercial kitchen, is now working part-time work at Kings Creek Hotel, Hastings.
His new job came about after the hotel began working with Marillac, a government-funded disability employment service run by St John of God Health care.
The service assists job seekers with a disability to find and keep paid work. It uses a reverse marketing approach to identify, contact and encourage employers to consider giving job seekers a chance to prove themselves as good workers.
"We felt it was important to support Marillac and hope that other local business can give back and provide candidates with paid government-assisted employment," the hotel's human resources manager Melanie Poletti said.
"The latest recruit holds a wealth of experience and was so keen and excited to join the team here. We are glad to have him."