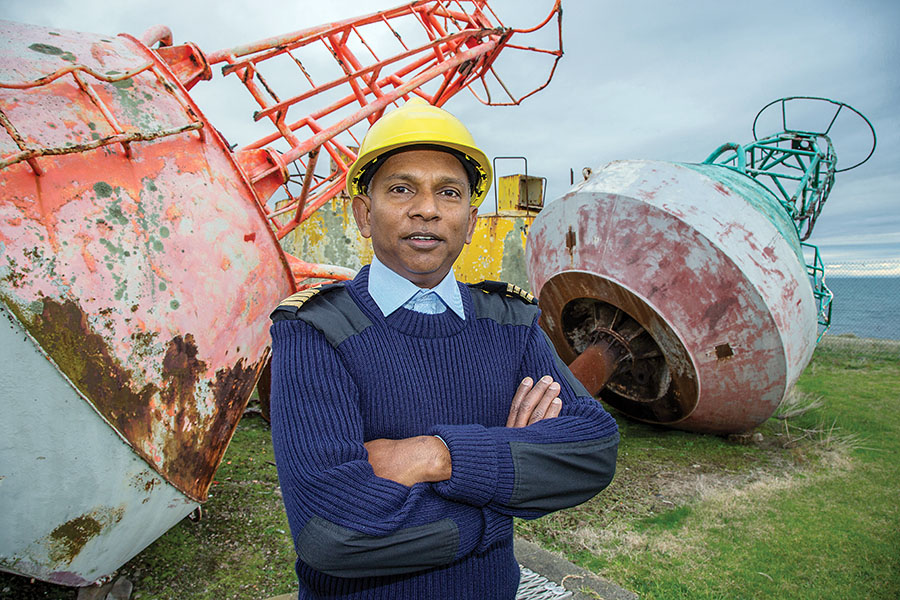 THE state government has resumed management of the Port of Hastings through the Victorian Regional Channels Authority.
The port was run under contract until 30 June by Patrick Ports Hastings, also known as Linx Stevedoring.
As from 1 July the harbourmaster Captain Shane Vedamuttu and assistants Capt Chris Noon and Capt Martin Leavold are responsible for shipping in and out of Western Port with the Port of Hastings Development Authority (PoHDA) managing the port's on-land requirements (jetties, land side infrastructure and port maintenance).
"We're delighted to take over direct management of all shipping operations at Hastings and we are committed to ensuring safe navigation for all vessels – from big tankers to small recreational boats – using port waters" VRCA CEO Michael Harvey said.
"The Port of Hastings plays an important role in the state's economy and we are also keen to facilitate increased trade for the port to ensure future prosperity.
"We will work closely with the Port of Hastings Development Authority, which manages the port's shore-based activities, to ensure all regulatory requirements are effectively co-ordinated."
The port authority's eight staff – down from a peak of 30 full time and 30 part time staff, including consultants – will now be based at Stony Point alongside the harbourmasters.
"The PoHDA will have responsibility for oil spill responses in the port and along the Victorian coast line between Cape Schanck and Wilsons Promontory and all emergency response within the port," Capt Vedamuttu said.
About 100 ships visit the port each year, either picking up gas, crude oil or steel for export or importing petroleum products. In the 1970s and 1980s there were about 600 ship movements a year.
The port's biggest users are BlueScope Steel, United Petroleum and Esso Australia.
The change in port management follows a recommendation in May to the government by Infrastructure Victoria that the state's next container port be built at Bay West, in Port Phillip north of Geelong and not at Hastings.
The Advice on Securing Victoria's Ports Capacity report also states that it is unlikely there will be a need for a new container port until 2055, with detailed planning needed to begin in 2040.
While a previous state Labor government saw Hastings as its preferred site for a container port, this was changed after the subsequent Liberal state government established the Port of Hastings Development Authority.
Following Labor's 2014 election victory the authority was stripped of finance and staff.