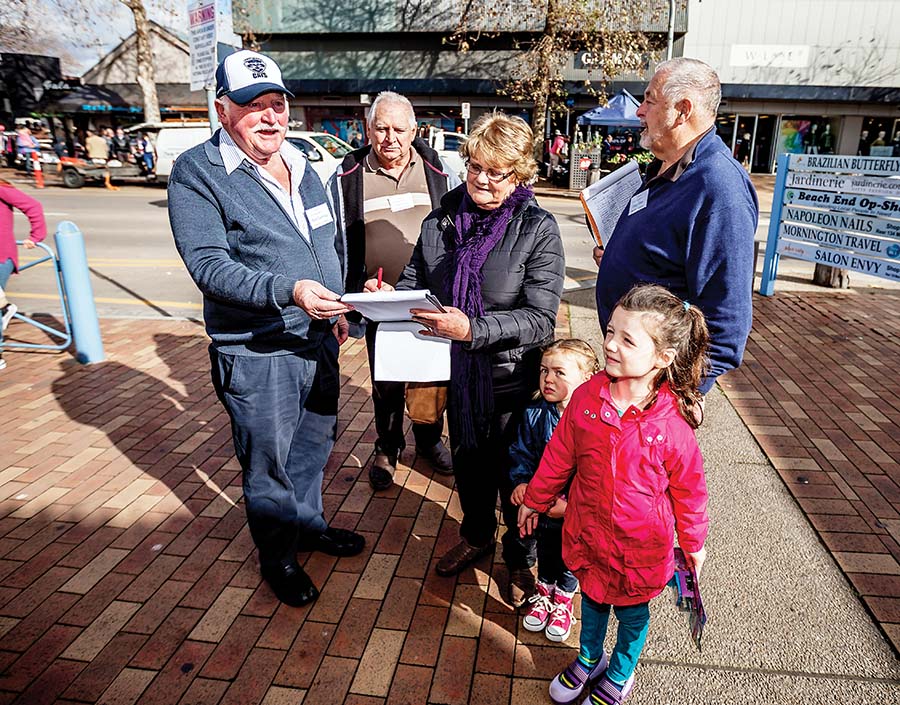 A GROUP of Mornington residents – with the backing of Mornington Peninsula Shire – is calling on the state government to hold a review of bus services on the peninsula.
Peninsula Residential Parks and Villages Group chairman Bob Dalmau has organised a petition to be presented to public transport minister Jacinta Allan to end a "legacy of under-investment in public transport over many years".
The petition requests the review "to identify and resolve some very important shortcomings in our services".
"Significant residential and commercial development has occurred over the past 20 years with little or no consideration given to the adjustment of existing public transport bus routes or new services," Mr Dalmau said.
"Our region is home to one of the state's largest over-60s populations, with one-in-three people in this cohort.
"This group – the biggest user of public transport – is poorly serviced."
The petition urges the state government to urgently review bus services to "understand the issues we face daily and plan for an improved public transport system that caters for our community".
Better services are needed for residents of nursing homes, particularly in Bungower and Racecourse roads, primary and secondary schools, caravan parks, and near Dromana drive-in.
Mornington Peninsula Shire's sustainable transport project coordinator Rita Kontos said she backed the petition. "We have formed the Transport, Communication, Action and Advisory group with a view to ramping up advocacy for public transport improvements across the peninsula," she said.
"We have the second lowest provision of public transport in the Melbourne metropolitan area and are lower than regional areas, such as Ballarat and Bendigo," she said.
"It is time more attention was paid to public transport needs here.
"Many route enhancement projects can be done easily and we are pushing for a complete service review in which those enhancements will come out in the wash.
"We estimate that upwards of 1700 properties can be assisted."
Ms Kontos said the group would meet monthly. "We are trying a collaborative advocacy approach instead of working as individual groups."
Many minor improvements were needed in a range of services, such as the Hastings-Mornington and Mt Martha-Frankston routes, she said.
"The 782 service in Hastings was going to cost a measly $5000 a year to overhaul, yet that hasn't happened. The 787 could be improved by going past Dromana retirement village."
Ms Kontos said many services did not go near retirement villages, including those in Bungower Rd and Racecourse roads. "This has the effect of adding to traffic congestion as more people are forced to use their cars."