By Ben Triandafillou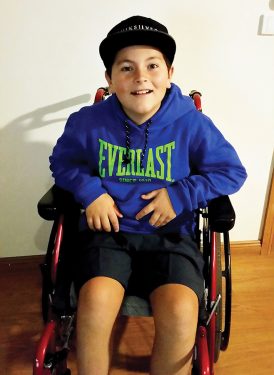 WHEELCHAIR Basketball will make its way to the Mornington Peninsula with a weekly clinic starting Sunday 23 July.
Mornington District Basketball Association (MDBA) will host the weekly clinics at the Mornington Secondary College basketball stadium. It hopes to eventually lead on to a wheelchair basketball league.
The MDBA has been taking registrations-of-interest from wheelchair basketballers since early-April after being contacted by a young local boy.
Ella Linton-Smith, a representative of the association, says it had been looking at building a wheelchair basketball league for some time and was inspired to take action from an 11-year-old boy named Riley from the Mornington Peninsula.
"We were contacted by Disability Sport and Recreation Victoria and they told us about an 11-year-old boy in our area who was keen to play wheelchair basketball," Linton-Smith said.
"The closest place for people on the peninsula to play wheelchair basketball is Kilsyth, so, obviously, it makes sense for us to establish a program here and make the game more accessible to everybody.
"We have had a lot of support from Basketball Victoria helping us to source sports chairs and our local Bunnings have also kindly offered to donate a shed for storage.
"We're thrilled to be able to set something like this up and we look forward to seeing the program grow over time."
Within two weeks of seeking expressions-of-interest the MDBA had approaches from nine players aged 10-18 – a figure which continues to grow.
The clinics will run for an hour on Sunday afternoons, kicking off with a free come-and-try session 1pm, 23 July.
They are open to anyone interested with no restrictions on who can join.
For information contact: communications@morningtonbasketball.com.au.