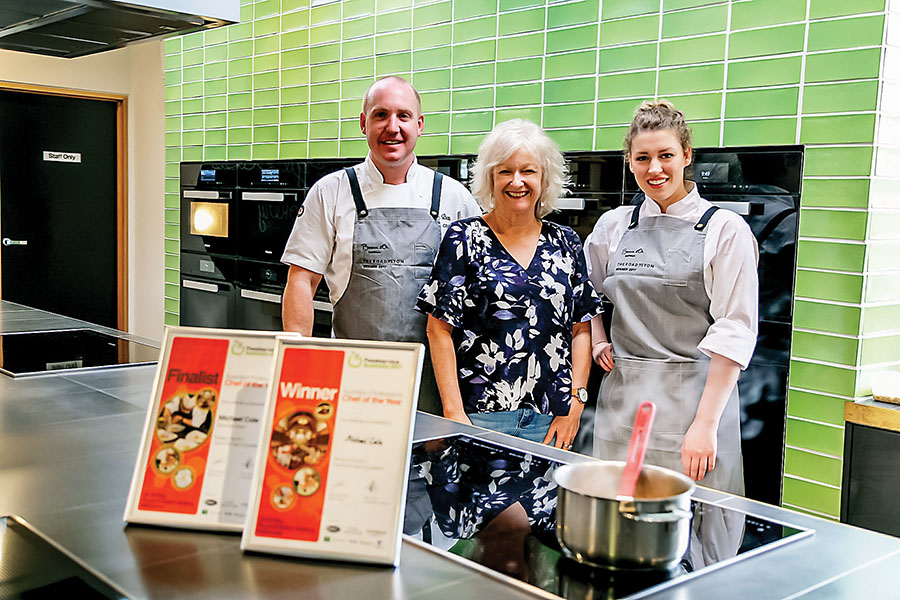 IT may be long running, but the waiting for the outcome of the international Bocuse d'Or World Cooking Contest is like a slow-prepared or slow-cooked meal: well worthwhile.
Head chef of the Georgie Bass Cafe and Cooking School at Flinders, Michael Cole, and Rosebud Chisholm Institute apprentice Laura Skvor, have won the Australian selection of the contest and next compete in Singapore from which the top five Asian teams qualify for the 2019 Bocuse d'Or finals in France.
Cole also won the Australian Chef of the Year award.
Cole and his apprentice Skvor were brought together through a campaign to connect the tourism industry and jobseekers on the peninsula.
The enterprise by Mornington Peninsula Shire, Mornington Peninsula Regional Tourism Board and Chisholm Institute included working with tourism ambassadors who featured in videos to inspire job seekers.
The campaign aims to build up an understanding among school leavers, job seekers, skilled workers and professionals to consider the peninsula tourism industry as a first-choice career.
Details: mpbusiness.com.au
First published in the Southern Peninsula News – 11 July 2017