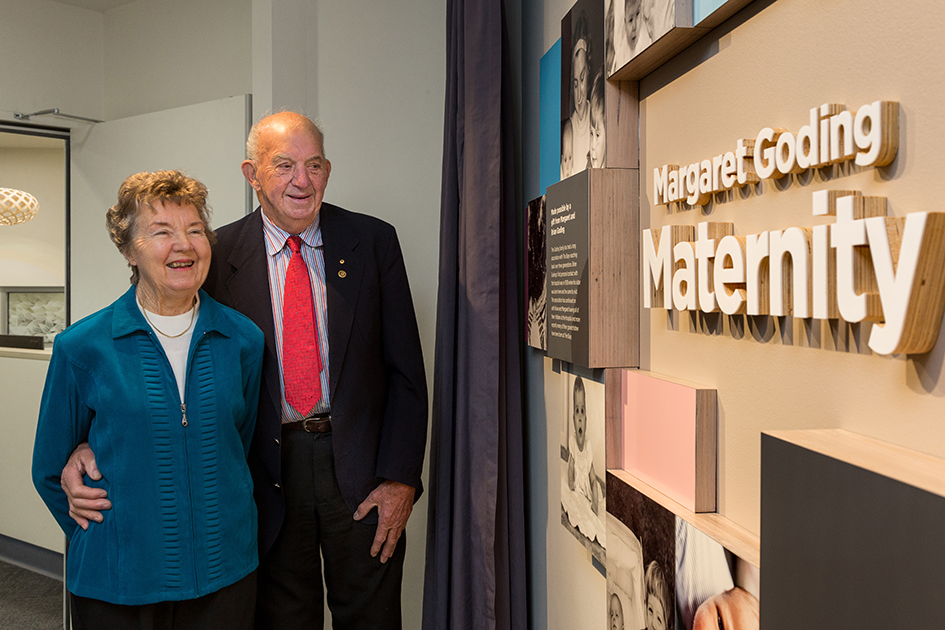 A $5 MILLION gift from Brian and Margaret Goding has paid for most of the redevelopment of the maternity unit at The Bays Hospital, Mornington, which will be named in honour of Mrs Goding.
The grant from the Goding Foundation – the Mornington family's philanthropic arm – is the largest in the hospital's history.
Mr Goding said The Bays had an "essential role in providing healthcare services for future generations" hoped his family's support will inspire others to do the same.
The Goding family, which has run Moorooduc Timber & Hardware for 60-odd years and where Mr Goding is CEO, has been associated with the hospital for three generations. His first contact was in 1939 when his sister was born there and he paid a visit.
That association has continued with the couple's five children being born there and, more recently, many of their grandchildren. In all, 37 members of the extended family.
"Our hope is that the gift will make a lasting and sustainable contribution to maternity care to our community for generations to come," Mr Goding said.
It comes as The Bays marks 80 years since the Mornington Bush Nursing Hospital, the now-100-bed-acute hospital, opened to patients.
"The building of The Bush was only made possible through donations and fundraising efforts by the local community … now 80 years on, this incredible philanthropic spirit is still alive," The Bays Healthcare Group chairman Adrian Wischer said.
"It is a truly visionary and extremely generous act of support."