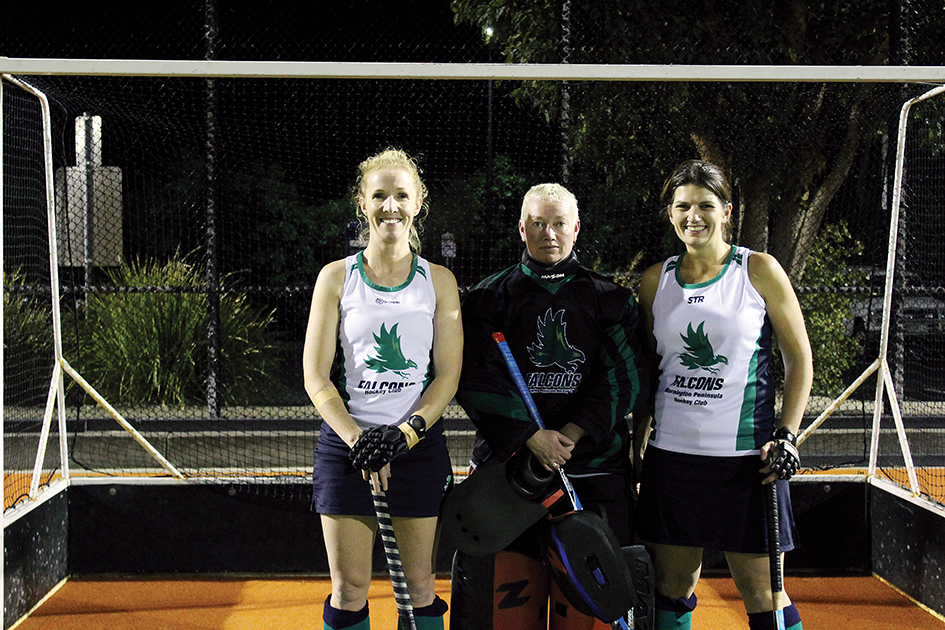 FOUR women from the Mornington Peninsula Hockey Club have been selected to join Victorian state sides playing in Newcastle, NSW, in late September.
Emma Brown and Kim Trezise are in the over-35 Victorian Masters team.
Trezise, 39, of Dromana will return to the over-35s after playing last year with the representative side while Brown, 35, of Mornington will be making her debut for the over-35 state team.
"I started my family young and with university and then work, hockey took a back seat so I'm very happy to be in a representative side again," Trezise said.
"My family is very proud and I love representing the club and the peninsula."
Brown, who captains the Mornington Peninsula Hockey Club's Victorian League One side, is hoping to make an impact in her first match with a Victorian team.
"I feel extremely proud and excited to have the opportunity to represent my state and can't wait to get there," Brown said.
Margaret Nettleship, 72, of Moorooduc will play in goal for the over-65 state team.
"I've been playing since I was about 13 and it's nice to keep going and still be able to play," she said.
"They will probably have about four or five teams in the tournament and some of these women are just amazing.
"These ladies have played for a long time and are still very fit. It'll be quite a good competition."
Also playing in goal, Julia Ashmore, of the southeastern suburbs, will join the over-45 state team.
Ashmore has represented Victoria three times and said that "it's still a great feeling to be selected to represent your state".