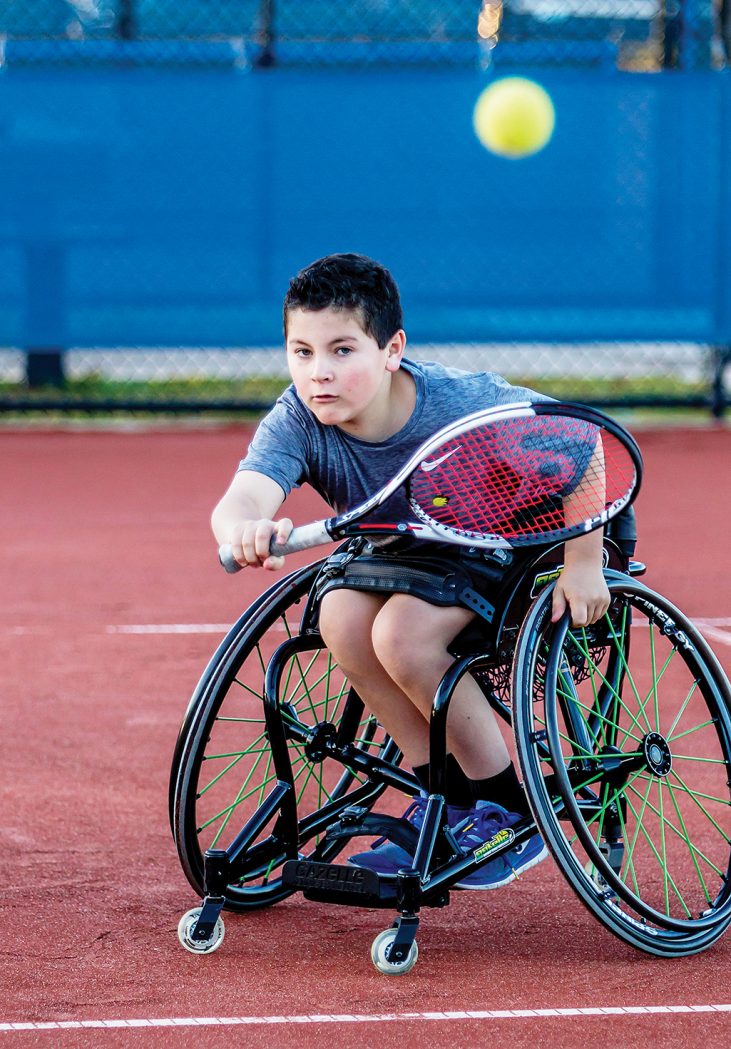 A MORNINGTON tennis player has made the most of a devastating situation.
Riley Dumsday, 12, was diagnosed with a rare childhood condition called Perthes' disease in 2011, which has made him unable to put pressure on his right leg and forced him to use a wheelchair.
But Dumsday hasn't let the condition hold him back and returned home with two trophies from the Queensland Wheelchair Tennis Open on 28 June.
He took out the under-18 doubles with partner Marcus Lentini and finished runner-up in boys under-18s singles.
Riley's father, Steve Dumsday, said Riley had come a long way since starting wheelchair tennis about a year and a half ago.
"He was just starting to get into tennis and was being coached in Mornington," Dumsday said. Then the disease struck.
"The disease affected his hip and ball socket, cutting off blood flow.
"We then contacted Tennis Australia and had a wheelchair come and try session.
"He has now joined the wheelchair development camp and plays around Australia at International Tennis Federation tournaments."
Since the start of the year, Riley has risen from 65 in junior world singles rankings to 35.
Riley is regularly coached by Alex Barnikov at Mornington Tennis Centre as part of the Elite Tennis Academy.
Elite Tennis Academy director Kate Antosik said it is amazing to see what Riley had accomplished in such a short time.
"He has gone from being quite upset about being put into this situation to now being proud of what he has achieved," she said.
"He had never played a tournament before playing wheelchair tennis so it's amazing to see him playing against some of the top juniors in Australia.
"He has one of the hardest work ethics."
Riley is heading to Canberra for his third ITF tournament in September. He is also looking forward to playing one of his original sports, basketball, with the upcoming start of wheelchair basketball in Mornington.