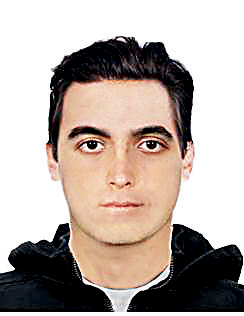 POLICE are appealing for help to identify a man who sexually assaulted a teenage girl in Mt Eliza last year.
The attack so traumatised the girl that she was unable to report it to police for more than a year.
Just before midnight, Saturday 7 May, the 16-year-old left a party in a street near Toorak College to walk home with a few friends along Old Mornington Rd. Her friends were collected and she continued walking alone.
Soon after, she heard two men calling out from behind. She turned but could not see them in the dark.
The girl, now 17, told police she was grabbed from behind and pulled into bushes between Williams Rd and Ti-Tree Lane. She was then sexually assaulted by one man while the other kept a lookout. The men fled after the attack.
"This was a senseless and vicious attack on an innocent young woman who, prior to the offence, had been enjoying a nice evening with friends," Detective Senior Constable Laura Colley, of the Sexual Crimes Squad, said.
"[She] was so emotionally traumatised as a result of the attack that she felt unable to report it to police until a year later."
Senior Constable Colley wants members of the public to contact police if they saw anything suspicious around midnight on 7 May 2016 in the Williams Rd and Ti-Tree Lane area of Mt Eliza.
"Any piece of information could assist police to identify who is responsible and bring them to justice."
The first man is described as being Caucasian, 187cm tall, 18-19 years old, fit looking with a round face, small features and short dark hair. He was wearing khaki shorts, grey t-shirt and a dark coloured jumper or jacket with a hood, black socks and black running shoes. He had a deep voice with an Australian accent.
The second man was Caucasian with possibly a darker skin tone than the other. He was wearing a dark coloured hoodie or jacket with a hood over his head and black running shoes.
Anyone who can help should call Crime Stoppers 1800 333 000 or visit or submit a confidential crime report to www.crimestoppersvic.com.au