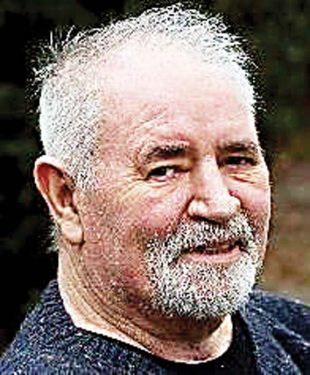 By Bob Simpson
PENINSULA Voice* this week hosts the launch of The Mouth that Roared, a book by social worker Les Twentyman.
Twentyman describes issues concerning disengaged people and families around Melbourne. His stories are disturbing. If skimmed, one could lose all hope for disengaged people. Read more deeply and there are profound truths for redefining complex community issues.
Previously, Peninsula Voice opened up conversations on complex issues, including youth depression. While individual stories are heart-breaking, disengagement, about which Twentyman writes, could leave readers generally at the point of despair.
However, despite his earthiness, Twentyman has great faith and hope in the people he serves. In reading his book, these qualities were learned from people with whom he engaged over the years. Like his mum. And Father Bob [Maguire] whose "great hero is Jesus". I imagine Twentyman would be one of Jesus' knockabout friends, because he loves and cares for people on the margins.
I think he believes there are rewarding ways of bringing disengaged young people into the engaged mainstream. Maybe, that's wishful thinking. Or does he know how to change social policy so we can all flourish?
First, Twentyman, who came from economically poor Braybrook, says, "Your belly doesn't have the final say, all the time. I (always) wanted what we now call fulfilment." This highlights the universal struggle for survival. But human beings also have choice and free will. Used well, there is always hope.
Second, no city or shire will ever flourish unless we care and love those on the margins. Arguably, in Twentyman's view, the quality of family relationships comes first.
Third, we will never flourish if we depend on illusory economic development; hunger games mentality of survival of the fittest; unthinking compliance with rules-based legislation and regulations; or unthinking religious attitudes.
There are many questions I'd like to ask. Why and how some people are fully engaged? What's the place and nature of responsibility within disengagement? What genuine use is political government in these complex issues? Where does all the government money go?
The launch of Twentyman's The Mouth that Roared, is an important event. If you want to see the Mornington Peninsula flourish, arrange to be there, and ask important questions.
The 6.30pm-9pm 9 August book launch is at the Peninsula Community Theatre, Wilsons Rd, Mornington. Details: 0438 306 594.
Peninsula Voice is a not-for-profit group of volunteers, which organises and presents public forums to promote "healthy community development".