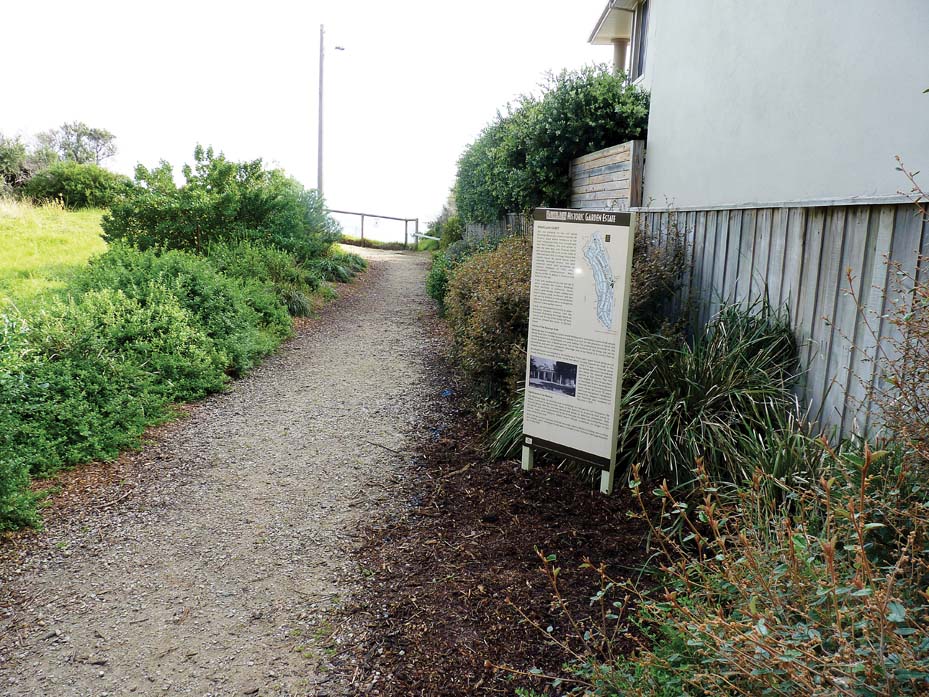 SIX large signs telling the history of heritage-listed Ranelagh Estate have been installed at Mt Eliza.
Ranelagh was designed in 1924 by world-renowned American architects, planners and designers Walter Burley Griffin and Marion Mahony Griffin, who came to Australia to direct their winning international design for Australia's new capital city Canberra.
Ranelagh is listed on the Victorian Heritage Register and classified by the National Trust.
The signs, costing about $8500, were proposed in 2011. They were created by Mornington Peninsula Shire, Ranelagh Residents' Association, and the Ranelagh Estate conservation advisory group, notably Meg Breidhal and Diane Dick, co-authors with Victoria Grounds of the 2016 book Ranelagh A Special Place.
Two are at J T Smith Reserve. Others are at John Butler Reserve, Howard Parker Reserve and on road reserves or traffic islands that were a key element of the Griffins' design of the "garden suburb".
Six concrete bench seats with the words "Ranelagh Estate" lightly etched into the surface are being installed at key locations along four walking trails in the estate. They overlook streets with original houses or the foreshore and Port Phillip.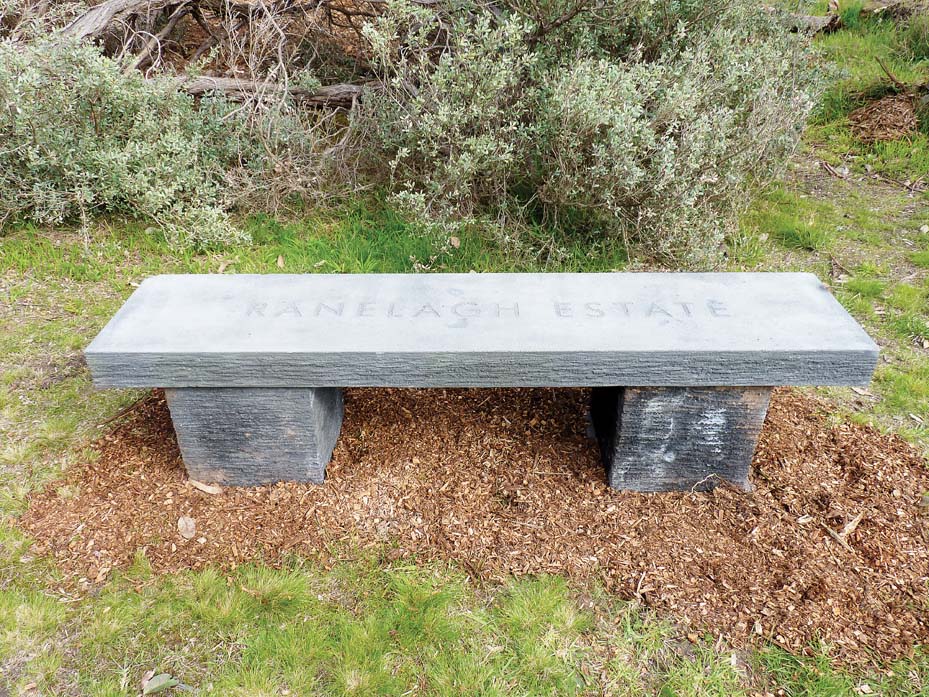 Made in Indonesia and imported by a Melbourne company, the seats were paid for by Ranelagh Residents' Association and the shire. The idea for the seat type came from Mornington Botanical Rose Gardens.
Walking trail maps are at: www.ranelaghestate.org.au
Ranelagh A Special Place is available from: www.ranelaghpublishinghouse.com