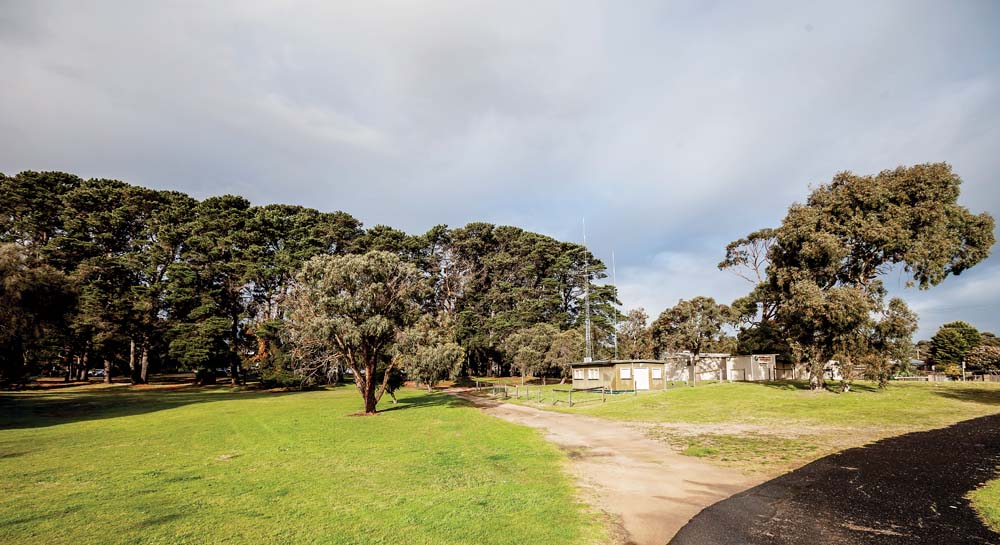 LAND near the Mornington Peninsula Shire offices in Besgrove St has surfaced as the preferred option for an aquatic centre at Rosebud.
The cost of the aquatic centre is estimated at $28.4 million-$30.7 million, depending on it having a 25-metre or 50-metre inside or outside pool.
The council last week voted to spend $20,000 on a business plan for the site which is expected to be completed before its December meeting.
A report to council's 8 August meeting warned that the centre was likely to lose 800,000 to $1.075m a year, although these "may potentially be reduced" by $200,000 if a 600 square metre gym was added to the complex.
The cost of including a gym was not included in the report.
An extra $2m might be needed for traffic lights at the intersection of Boneo Rd and Besgrove St.
In the years the shire has spent debating about where – or even if – to build an aquatic centre, Frankston Council built its award-winning Peninsula Aquatic Recreation Centre (PARC), opened in September 2014.
The mayor Cr Bev Colomb last week said deciding on the Besgrove St site would "assist in speeding up the development of a facility in Rosebud … and enable council-owned land in Wannaeue Place to be available for other development options".
"Besgrove St is a strongly suitable location for the proposed pool, featuring relatively flat land, ample space for car parking, relatively straightforward planning controls, and existing public use zoning," she said.
The siting of an indoor-outdoor aquatic centre has been a drawn-out process: In 1999 the shire commissioned a feasibility study for an indoor centre and, in 2000, adopted a recommendation to deliver a phased aquatic centre program for Hastings, Rosebud and Mornington.
The Pelican Park Recreation Centre, Hastings opened in 2003 and has continued to operate at a loss ever since.
Council spent about $5.1 million on existing buildings and land for an aquatic centre in Wannaeue Place, Rosebud, in September 2012 after it became clear the state government would not approve a site on Rosebud foreshore for what was then known as the Southern Peninsula Aquatic Centre, or SPA.
The report by David Hampton, team leader – buildings and open space project management, to councillors last week estimated it would cost $10.3m for a basement car park if the aquatic centre was built in Wannaeue Place.
Basically, the report conclusively says Wannaeue Place is unsuitable for an aquatic centre.
However, continuing public support for a new pool was shown at the March 2017 council meeting when supporters asked a slew of questions as to why one had not already been built.
Long time pool campaigner Betty Preston said she was "very pleased" with the decision to investigate the Besgrove St site. "However, the recommendations still have to be voted on and community consultation has to take place", she said.
"Still, considering how fast council has acted, particularly over the past few months, it is very encouraging.
"The community support through petitions, press and the local radio station, has been overwhelming."
The business plan will include options for a 25-metre indoor pool, 50-metre indoor pool and a 50-metre outdoor pool, as well as health, fitness and wellbeing facilities. These will cater for pool programs, training, school competitions, education, health and fitness and special events.
Other features will include multi-purpose rooms for health and fitness classes, wellness centre featuring consulting, steam and sauna rooms catering for specialist services, such as massage and physiotherapy, relaxation, older adults and sports recovery.
There will be a cafe, disability access, access ramps to the main pools, learn-to-swim pool and warm water program pool, wheelchair access to the spa within the warm water program pool, and family change rooms with disability or special needs facilities.
All pool decks will be on the same level avoiding the need for lifts.
"The concepts cater for our local residents, such as offering learn-to-swim facilities to help all students to develop great swimming skills," Cr Colomb said.
"The shire has a higher than state average portion of older people living on the southern peninsula. The warm water program pool will provide a health and wellbeing resource for our older residents."
Cr Colomb said the "development and consideration of the options available for an aquatic centre in Rosebud remains a priority of council".
She agreed the siting of the proposed pool has "been of significant interest to our community, and we are determined to continue advancing the progress".
The business case will lead to a report establishing costs, propose options, and "demonstrate whether the project is affordable and represents a value for money investment for council", the shire said. It will also assess a project timeframe.
The report is to be brought back to a council meeting by the end of December.
With Keith Platt
First published in the Southern Peninsula News – 15 August 2017