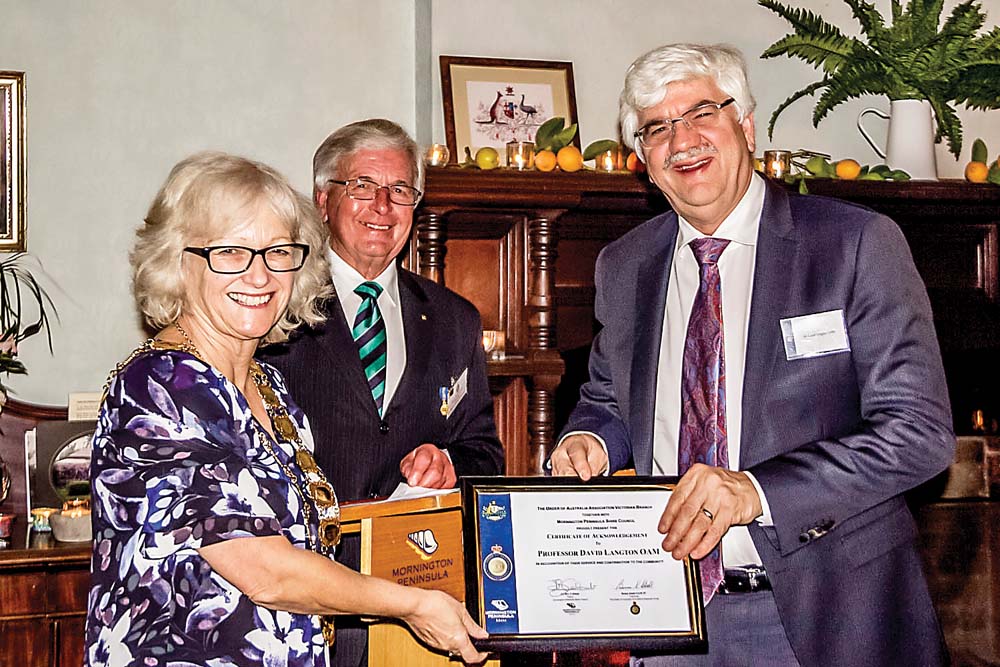 A RECEPTION for those who received honours on either the Queen's Birthday or Australia Day was held at the Briars Homestead recently.
Orders of Australia are the nation's highest awards for outstanding achievements and service and are given only after vigorous scrutiny of the nominees.
As well as the 11 peninsula recipients announced on Australia Day, five others were announced on the Queen's Birthday in June. These were:
Raymond Douglas Morgan OAM, of Hastings: for service to the community through health and education programs; Wayne Christopher Etcell OAM, of Somerville: for service to the community through a range of roles; Nathaniel John White OAM, of Flinders: for service to the wine industry; Margaret Joy McLean OAM, of Mornington: for service to masters' sport and the community, and Julie Ann Cox AM, of Sorrento: for service to the Arts through executive roles, supporting cultural institutions and to special education and child welfare.
The reception was hosted by Mornington Peninsula Shire and the Order of Australia Association Mornington Peninsula regional group.
"On behalf of the shire, we would like to congratulate all recipients and thank them for their service to the country and to the peninsula," the mayor Cr Bev Colomb said.
First published in the Southern Peninsula News – 15 August 2017