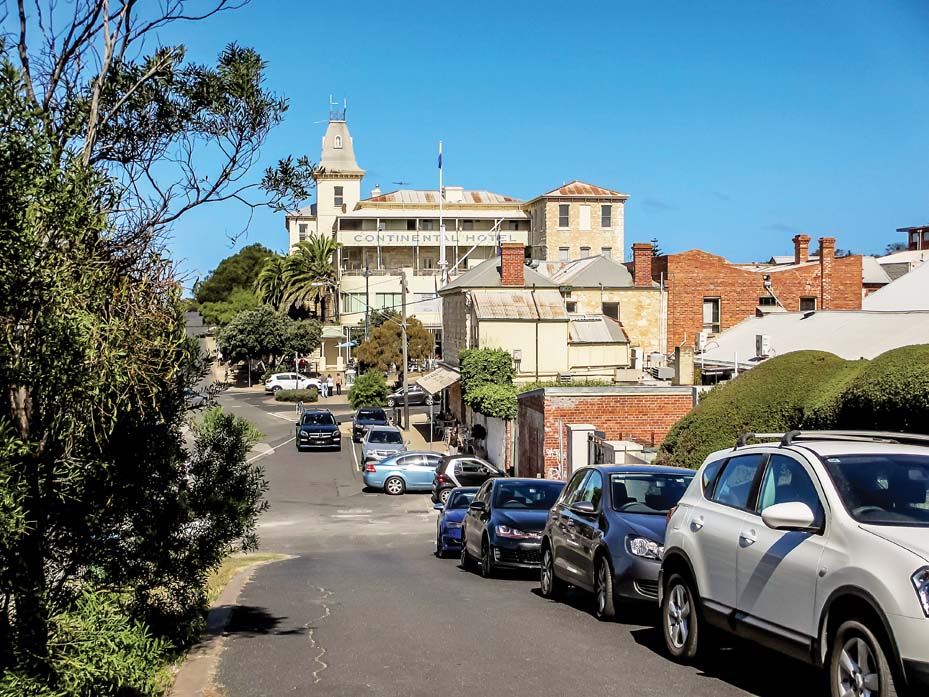 TIGHTER design and development rules are planned for the commercial heart of Sorrento – mainly along Ocean Beach Rd.
They are part of a Mornington Peninsula Shire Council push to strengthen planning controls through an overlay.
The council at its planning services committee meeting on Monday 31 July moved to adopt planning scheme amendment C204.
The overlay aims to protect the distinctive character of the town through building height limits and setback controls. These would ensure a third storey is setback so as not to be visually prominent from the opposite side of Ocean Beach Rd.
The amendment has been sent to Planning Minister Richard Wynne for his consideration.
The mayor Cr Bev Colomb said the shire urged the minister to support the amendment. "We are determined to protect this important historic and iconic township that has a local, state and international significance," she said.
"One of our priorities is listening to and responding to the needs of our community – that's what we strive to do.
"Through many public forums and other meetings with concerned residents, we have learnt that protecting the character and feel of our peninsula is the number one goal."
Cr Bryan Payne said the shire was "determined to protect our townships from overdevelopment".
"This design and development overlay will protect the historical significance of Sorrento."
First published in the Southern Peninsula News – 15 August 2017