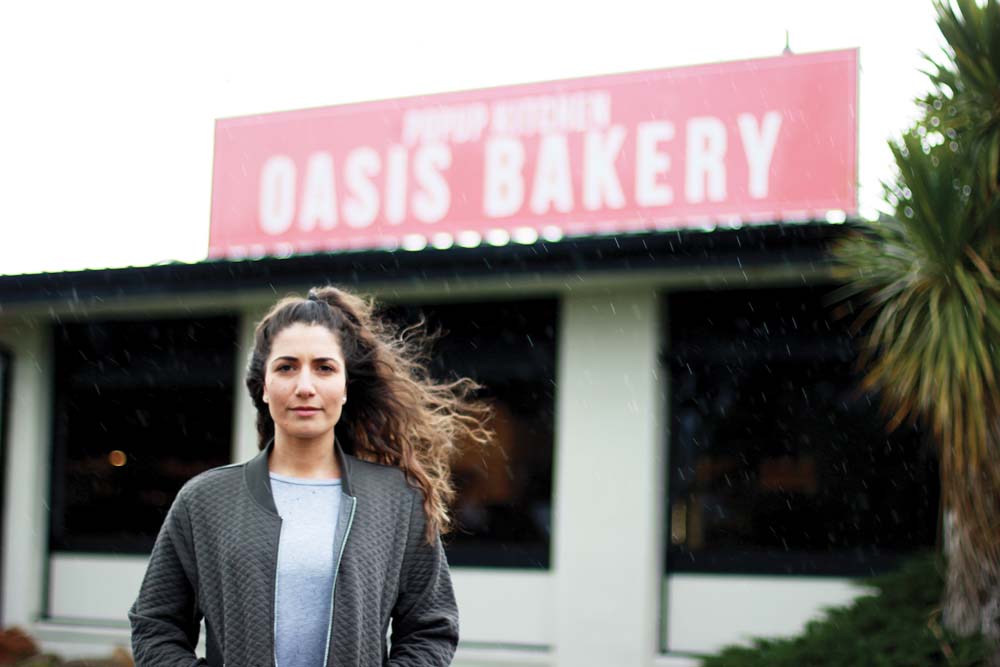 THE Oasis Pop-Up Kitchen in Bentons Rd, Mt Martha, has been forced to close over an "issue relating to the planning permit".
The kitchen – which "popped up" three months ago in its temporary home while a full-size Oasis bakery is built on 1.6 hectares on Nepean Highway, Mornington – was to close yesterday (Monday 21 August).
Mornington Peninsula Shire's executive manager planning services David Bergin said the Victorian Civil and Administrative Tribunal had ruled on 4 August that "the use of the land must stop". He said council was powerless to alter the decision".
Oasis manager Jess Makool said she had endured a fractious meeting with shire officers over another matter in early June and, two weeks later, received a directive to attend VCAT over not having a planning permit.
"Someone was unhappy with us," she said.
"I am not sure whether we had a planning permit in the first place, but they seem to have ignored the fact that [a food premises] was here for 20 years before we came along."
Ms Makool said a factor in the dispute may be that the Bentons Rd site was not commercially zoned like their former pop-up site on Nepean Highway, near Mornington-Tyabb Rd. Works are due to start there soon on a "multipurpose landmark" with restaurant, cafe, food market, function room, gardens and a petting zoo.
Since the VCAT ruling, Oasis has applied for a planning permit – which may take up to three months to obtain – and its 20 staff remain in limbo.
"We have been busy looking for new sites and have a meeting at one on Monday which is only about a minute away," Ms Makool said. "It looks promising."
She said the customer support her team had received had made them feel "especially welcome" on the peninsula. "To be honest, the whole issue in some ways has been a good thing."
Mr Bergin said the shire "regrets the strain that the operator's failure to comply with legislation may have put on the business and its employees and hopes that they can re-open soon for their customers and staff members".
He said the council had liaised with Oasis over the permit issue since early June.
"Despite several verbal and written requests, the occupiers failed to stop using the site for a cafe/restaurant," Mr Bergin said.