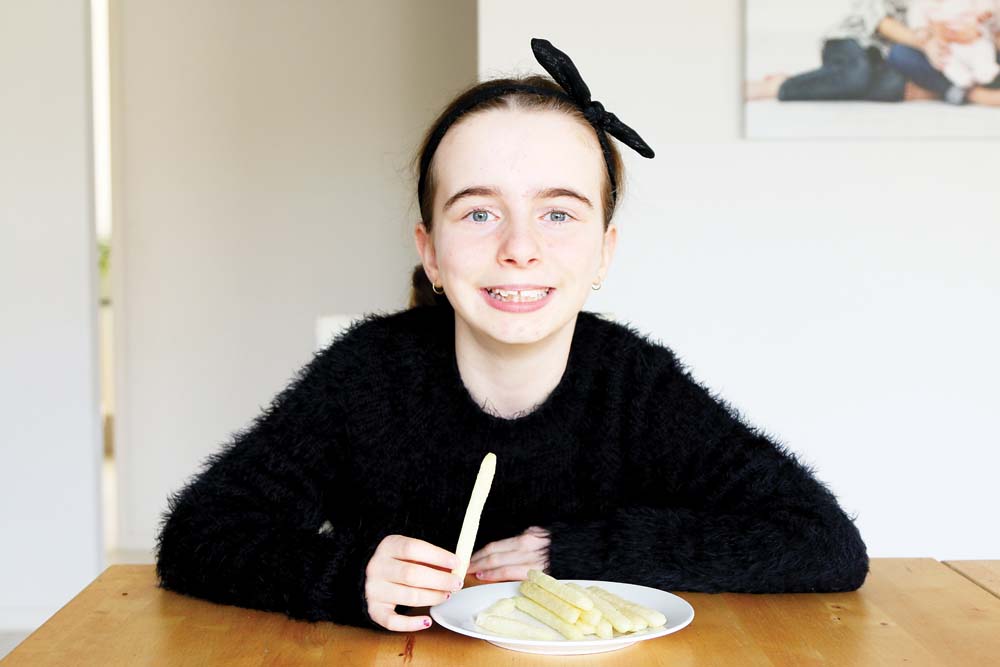 EMMA Coles was only able to eat her first full meal of solid foods when she was 11 years old.
And that was years after she began working with Peninsula Health speech pathologist Danielle Surwald to overcome a case of severe food aversion.
"You always get people saying they've got a fussy eater at home but it's not quite the same," mum Roz Coles said.
Emma could only tolerate liquids until she was seven years old and then progressed to purees.  Until recently, her diet consisted of just soup and yoghurt.
In a milestone event last month, Emma ate her first proper meal – and finished it all.
"My other kids wanted nuggets and chips and I decided to get her one and just see how she goes," Mrs Coles said.
"I sat there with her and said, 'I know you struggle with this, but we've been practising so let's give it a go'.
"Then she ate the whole thing and enjoyed it!"
Ms Surwald regards the event as a "significant milestone".
"Emma has had to work hard to overcome her sensory and emotional responses to food," she said.
"She has had to teach herself to bite and chew solid foods, something most of us take for granted. She is now setting her own goals and finding pleasure in eating.
"It has been an amazing journey for all those involved and Emma should be very proud of herself."
Ms Surwald started seeing Emma when she turned one after the Cranbourne East girl began attending Frankston Hospital for speech pathology appointments.
"Danielle has been working with Emma teaching her how to chew and strengthening up her jaw," Mrs Coles said.
"She gave Emma a chew toy and some exercises and we've just kept working on that, pushing her boundaries and slowly, slowly desensitising her to food."
Mrs Surwald said the role of the speech pathologist was to work with those with communication difficulties, as well as help those with feeding and swallowing difficulties.
For instance, when babies have difficulty sucking during breast or bottle feeding they might come to an infant feeding clinic which is run by speech pathologists. Or, a stroke patient may need speech pathology input if they have lost the ability to swallow safely.
"Speech pathologists may recommend changes to the textures of foods or drinks, and provide rehabilitation techniques and exercises to help people swallow safely.
"I have worked with Emma over the years to help her overcome her aversion to food and have most recently been teaching her how to chew. It's something we take for granted but, as she's never eaten solid food before, she never had to chew."
Mrs Coles is also delighted with her daughter's progress.
"She still has pureed food for breakfast and lunch because we need to get food into her but she now will also eat chicken nuggets, chicken strips, hot chips, potato chips or biscuits.
"It's nice to know now we can go out for dinner as a family and I know it's not the healthiest of options but we don't have to bring soup with us."
She praised Ms Surwald's "crucial role" in helping Emma overcome her food aversion over the years.
"We wouldn't be where we are now without Danielle," Mrs Coles said.
"She has just worked so hard and so tirelessly over the years. I've always known that if I get stuck I can just send her an email or give her a call.
"It's been a long journey and one that is still going but we'll keep working on it."
Speech Pathology Week runs until 26 August.
To access Peninsula Health's speech pathology service, call 1300 665 781.