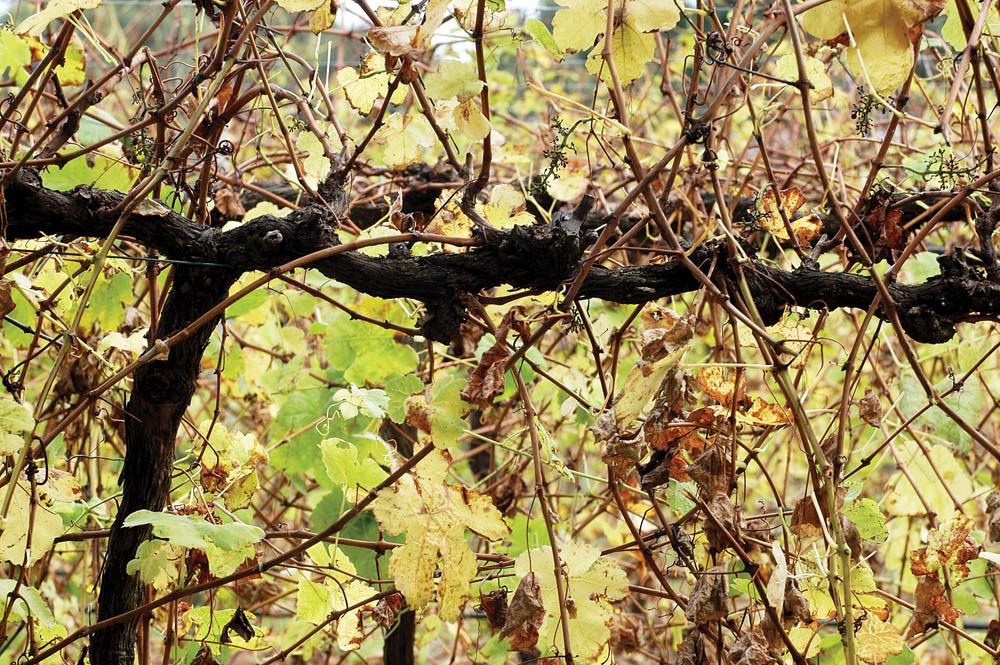 MORNINGTON Peninsula grape growers are being urged to sign up to a program which would provide an early alert to threats from pests and diseases.
Agriculture Victoria and the Mornington Peninsula Vignerons Association (MPVA) are working to improve biosecurity management practices on the peninsula by encouraging growers to embrace the property identification codes (PIC) program.
Less than 45 per cent of peninsula grape growers have registered so far.
MPVA technical chairman Tyson Lewis said by registering for a PIC, Agriculture Victoria is able to quickly alert local growers about a plant pest infestation or disease outbreak that may hit hard on the hip pockets of their business.
"It is a grower's responsibility to maintain or improve biosecurity practices on their property, to ensure their business is not left exposed to the damaging effects of a plant pest or disease outbreak," Mr Lewis said.
He said by having a PIC growers "will have an effective way to respond to potential grape phylloxera or any other infestation in the region".
Phylloxera is a small insect that destroys vines by feeding on their roots and sometimes leaves.
"Grapevine growers also need to remember that the application for a PIC is a legal obligation for your industry so I urge all vineyard owners who grow 0.5 hectares or more of grapes to register with Agriculture Victoria," Mr Lewis said.
The call for more growers to join the program follows an outbreak of phylloxera in vineyards near Maroondah.
The Maroondah phylloxera infested zone (PIZ) was extended for the seventh time last week since being found in 2006. The previous extension was made in March this year.
Vines hit by phylloxera have to be pulled out and replaced by vines that have been grafted onto phylloxera tolerant or resistant rootstock.
Pulling out vines and replanting costs about $60,000 a hectare.
"It's time for vineyard owners to get serious about farm-gate hygiene to prevent an incursion of phylloxera," Vinehealth Australia CEO Inca Pearce said. 
First published in the Southern Peninsula News – 29 August 2017