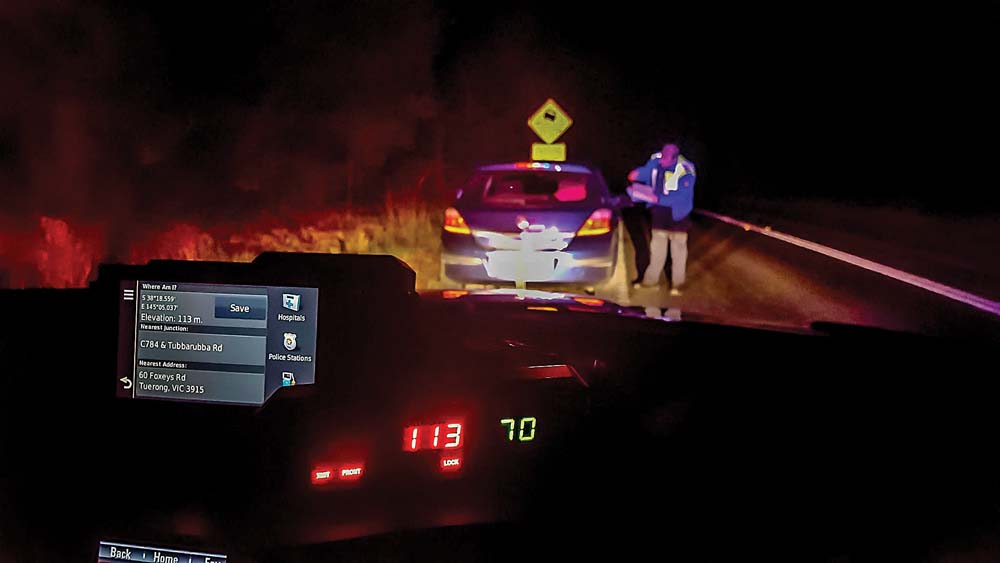 Police say their vehicles fitted with Stalker Mobile Radar Units can measure the speeds of vehicles travelling in both directions – even while they are moving.
Somerville Highway Patrol detected a blue Holden sedan approaching at 113kph in an 80kph zone on Balnarring Rd, Tuerong, 11.20pm, Sunday 13 August.
The 59-year-old male driver, of Merricks Beach, told police he "thought it was a 100 zone". Police quipped this would have meant he thought he was "only going 13kph over the limit instead of 33".
The driver was issued with an on-the-spot $436 fine with four demerit points and one month's loss of licence.
Police said drivers are asked to note the speed limit on the roads they are using, and to drive safely according to the conditions.
First published in the Southern Peninsula News – 29 August 2017