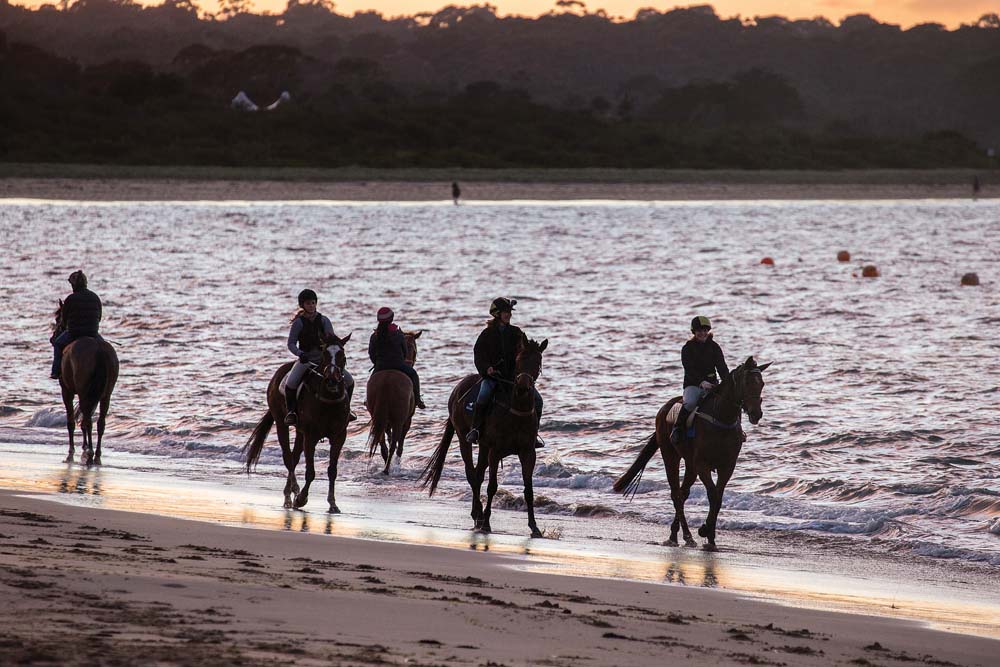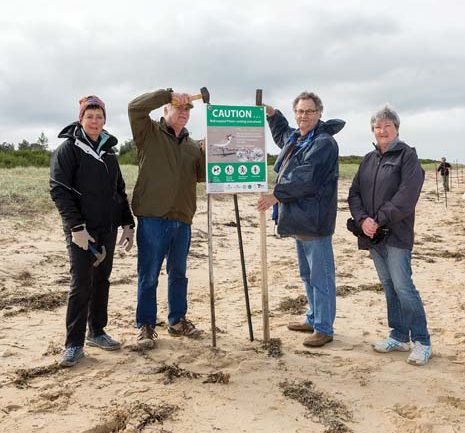 THE Mornington Peninsula's plovers seem destined to be both victims and indicators of the pressures of population.
The hooded plover has for years been fighting for its very existence, mainly on the peninsula's ocean beaches. Its plight is so precarious that dogs have now been permanently banned on the sand within the Mornington Peninsula National Park.
Rope barriers were erected along parts of Balnarring beach in Western Port yesterday to protect red-capped plovers, cousins of the hooded plover.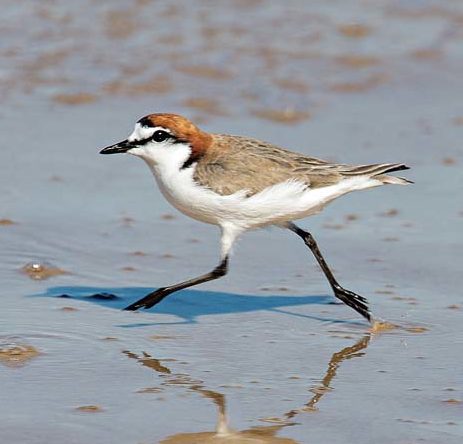 Not regarded nationally as being endangered, the red-capped plovers are rapidly losing ground on the peninsula, again to off-leash dogs and foxes, but also to horses.
Horse trainers pay to exercise their horses on the beach at Balnarring and their presence has become something of a tourist attraction, especially when inquisitive dolphins cruise alongside the swimming steeds.
The horses are supposed to be kept on the hard sand, close to the water's edge.
Cr David Gill, who joined Monday's group of plover protectors in roping off the nesting areas, said there were hoof prints in the sand dunes.
"It's a problem if the horses go in the wrong area. They're not as scary [to the birds] as dogs and foxes and the birds fly back when they're near the water," he said. "The plovers will start nesting in the next few weeks. Their numbers at Balnarring are down to about eight, although I can remember seeing hundreds when I was in my teens and early 20s."
"This area was a haven for birds. Now it's the same as is happening elsewhere on the peninsula. There are more people and they're succumbing to the pressures of population."
Cr Gill said the number of koalas had also diminished at Balnarring "mainly because of dogs and fences".
"We have compliance problems at the beach with dogs being let of the leash and horses being ridden into the soft sand areas. And then there are the kite surfers who go very fast too close to the beach."