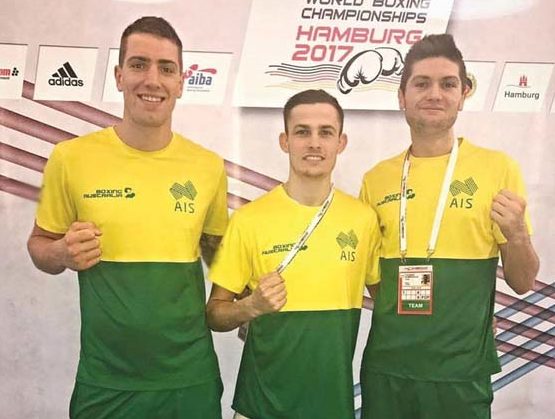 PENINSULA Boxing will have three representatives heading to the National Boxing Championships in November after a successful week of boxing around the world.
Representing Australia, heavy-weight boxer Jason Whateley faced Olympic and World champion boxers at the AIBA World Championships in Hamburg, Germany last week.
Starting with a bye in the opening round, Whateley moved on to the second round to face Indian Olympic boxer Sumit Sangwan.
Whateley stormed home in the second and third rounds to secure his victory, almost stopping Sangwan before the final bell with an eight count in the last round and headed towards the quarter finals.
Facing Rio Olympics silver medallist and world no. 3 Vasilli Levit in the final, Whateley held his ground to the final bell but was defeated in a point's decision.
Standing by Whateley's side, Peninsula Boxing head-coach Marcos Amado said he fought a great fight to finish up with the world's best.
"He defeated Sangwan very well and that put him up into the top eight," Amado said.
"Coming up against the Rio Olympian from Kazakhstan in the quarters was tough. It was a seesaw fight, he's a very hard boxer but [Whateley] did a great job and really gave it his all."
Peninsula Boxing was also represented by Jack Gipp and April Franks at the Elite Victorian Championships at the Reggio Calabria Club, Brunswick on Sunday 27 August.
18-year-old Jack Gipp showed he is a boxer to be reckoned with after taking out the state title for the first time in open category.
Notching up his sixth state title under Coach Marcos Amado, Gipp will now prepare for the National Championships and attempt to qualify for the Commonwealth Games.
"I would say he's up there with some of the top boxers in Australia. He's only 18 and going up against boxers who are 26-28 and much more experienced," Amado said.
"He won his final quite convincingly and April only narrowly lost in the final."
Franks picked up a silver medal at the state titles in a tight decision which could have gone either way.
All three boxers will now prepare for the national championships in NSW later in November where Whateley and Gipp will attempt to qualify for the Commonwealth Games.