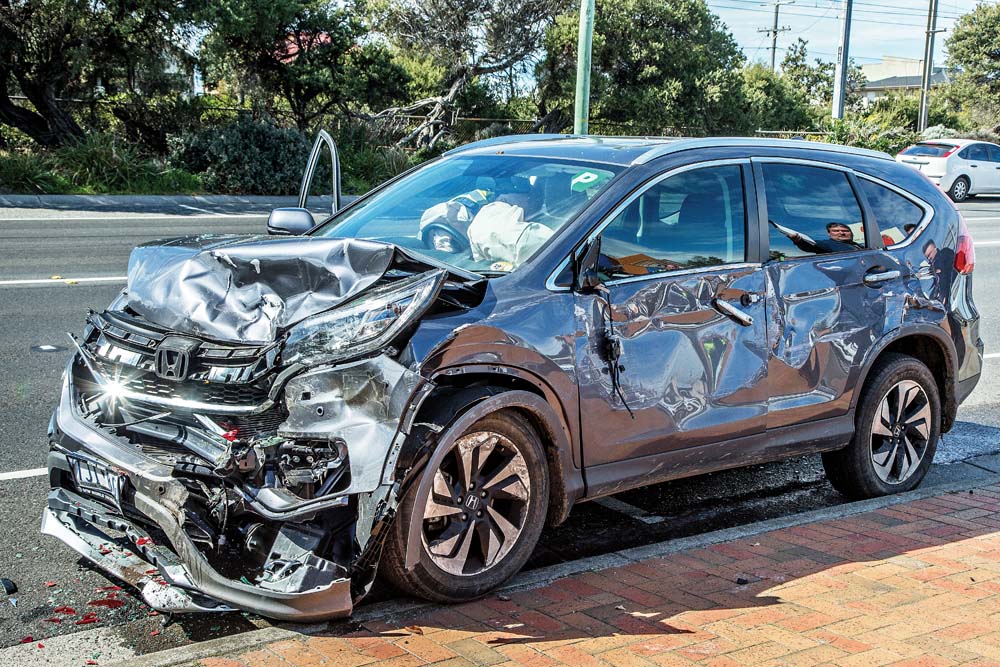 A SPEEDING driver who sideswiped several cars in a wild ride along Nepean Highway from Blairgowrie to Edithvale was later grappled with by members of the public and held until police arrived, Friday 1 September.
Sergeant Ray Box said Mornington police began receiving calls from irate motorists about the driver's behaviour in the Canterbury-Jetty road area of Rosebud at 10.30am. He was allegedly driving on the wrong side of the road and speeding at up to 120kph in 80kph zones.
Police unsuccessfully tried to head off the man in a Honda CRV at Safety Beach but he avoided them and took the freeway to Mt Martha where he collided with a pole in Bentons Rd, Mornington, but continued driving.
Sergeant Box said police saw the driver, in his mid-20s, driving erratically and speeding on the wrong side of the road near Bungower Rd, Mornington.
"It was extreme behaviour," Sergeant Box said.
Thinking ahead, and anticipating the driver's route, police set up stop-sticks at the bottom of Olivers Hill.
"He managed to get around them and continued up Nepean Highway and we terminated the pursuit when he entered the Frankston CBD," Sergeant Box said.
The driver continued up Nepean Highway sideswiping cars until one serious collision forced him to stop. He was then wrestled to the ground and held until he could be arrested.
Kingston traffic police on Friday night said the man was being interviewed over a range of traffic matters.
He was said to live "uptown".
First published in the Southern Peninsula News – 5 September 2017