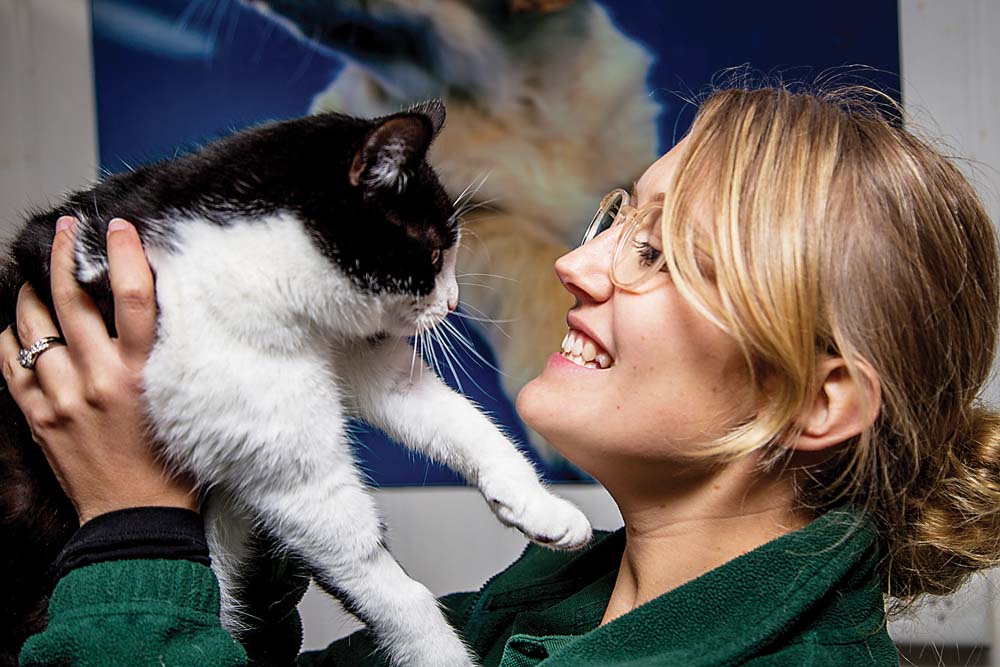 THE new community animal shelter and pound on Watt Rd, Mornington, includes an updated cattery with separate spaces for 34 cats, and two quarantine rooms said to be industry best practice.
Mornington Peninsula Shire says the design of the pound, which opened on Wednesday 23 August after a reported $900,000 revamp, will ensure it "continues to meet its obligations under the code of practice for the management of dogs and cats in shelters and pounds". It will reduce the potential for disease and assist in the day to day management of the animals.
A six-month trial adoption time began last Saturday so visitors can view animals 10am-1pm without an appointment.
Previous visiting arrangements had been slammed as unwieldy. Those intending to visit (and which is still the case for weekday visits) must apply online, receive a confirmation, then fill out paperwork before they can get an appointment time.
The shire says the pound is open to the public by appointment almost every day of the year, but a sticking point with some residents has been the difficulty in getting an appointment to see pets supposedly available for adoption, and the "secrecy surrounding the number of animals euthanised".
Save Mornington Pound Animals organiser Rosy Fischer said the group wants to stop cats and dogs being killed at the pound and for the shire to increase its efforts to find new homes for strays.
The mayor Cr Bev Colomb said the pound placed a "high priority on the welfare and care for lost pets and endeavours to re-home all suitable, unclaimed animals".
"The shelter ensures pets available for adoption are vet checked, de-sexed, vaccinated, wormed, temperament tested and micro-shipped," she said.
"Dedicated staff at the shelter endeavour to raise awareness of responsible pet ownership through with the 2000 visitors that come to the facility each year."
Cr Colomb said she looked forward to seeing the Saturday morning trials run "throughout our busiest season".
"Our shire-run facility has been caring for cats, dogs and stray livestock for more than 30 years," she said.
"Last year we successfully reunited more than 800 pets with their owners. A further 573 pets were rescued or adopted into a loving home through the tireless efforts of volunteer animal rescue group partners."
Ms Fischer said the pound had "only three pets up for adoption last week – with no new animals listed for weeks".