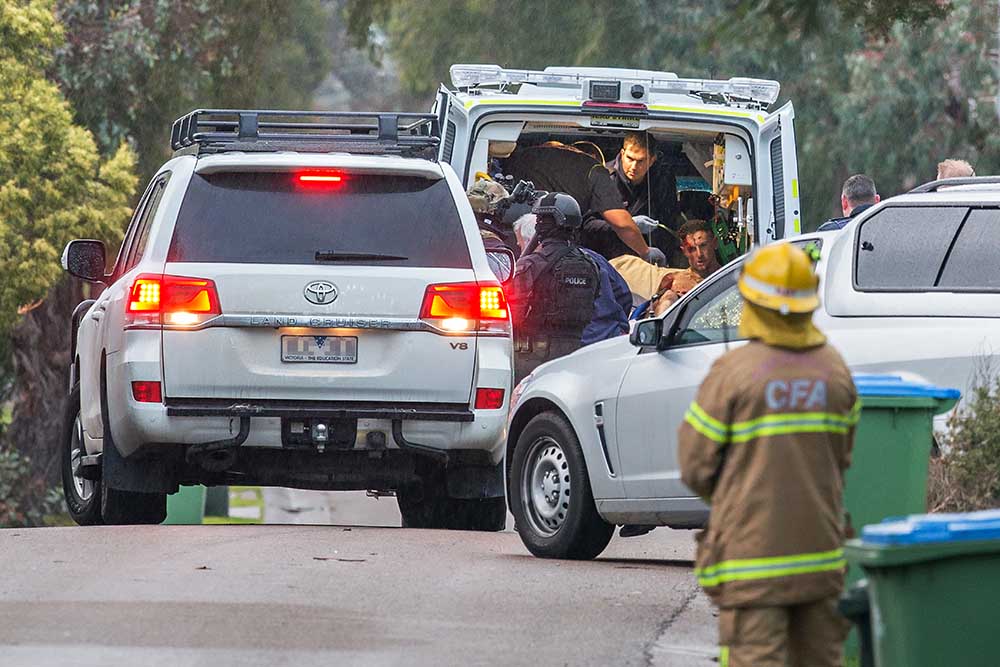 A man has been arrested this morning following the fatal shooting of a 31-year-old man in Rosebud on Sunday night.
The 30-year-old man was arrested after police negotiated with him at a house on Ocean Street in Rosebud throughout the night.
He is currently in custody and will be interviewed by Homicide Squad detectives.
The shooting occurred on Eastbourne Road where a Mount Waverley man was found in the passenger seat of a vehicle with a gun-shot wound to his head about 8pm on 3 September.
The man died in hospital last night.
Anyone with information is urged to contact Crime Stoppers on 1800 333 000 or file a confidential report at www.crimestoppersvic.com.au
Source: Victoria Police News – Tuesday, 05 September 2017