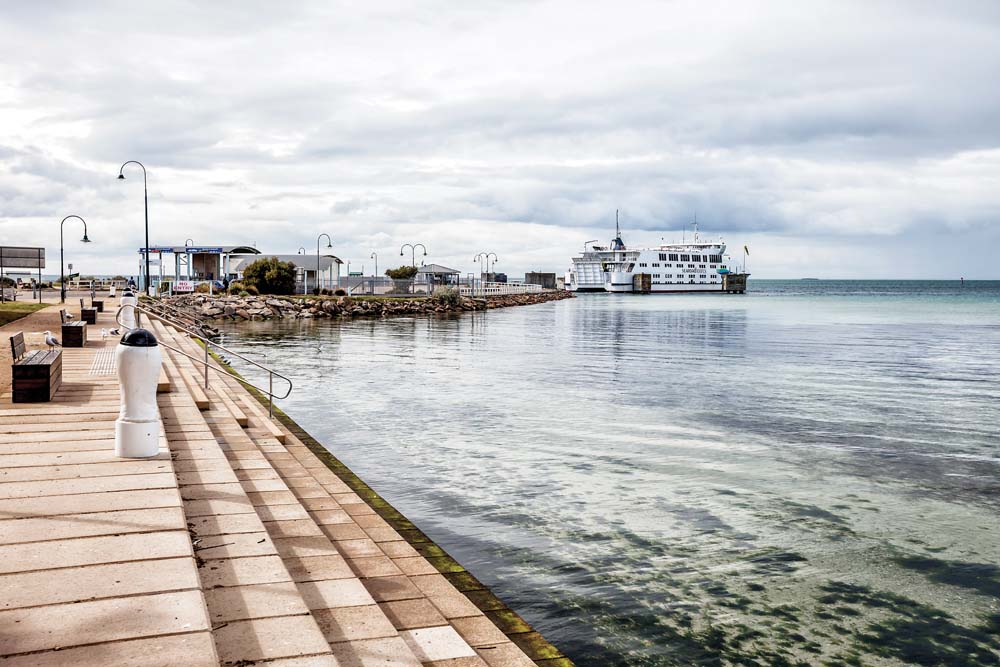 A NEW ferry terminal at Sorrento has come a step closer to fruition following Mornington Peninsula Shire's request for an independent panel to consider a planning scheme amendment for the project to go ahead.
The panel to be appointed by Planning Minister Richard Wynne is likely to start hearings at the end of October.
The hearings will coincide with investigations into the planned terminal's effect on traffic.
The panel's findings – after reviewing submissions, including those already considered by council as well as the shire's own positive response – will come back to council for a final decision.
Council received 35 submissions on the proposal by Searoad Ferries, including 13 objections.
At the end of June Mr Wynne told council he was appointing an advisory committee to "review the design and flow of traffic" from the ferry terminal and its effects on traffic to and from Sorrento town centre.
Searoad's $30 million project for a two-storey ferry terminal at Sorrento also includes extending and updating buildings at Queenscliff.
The Sorrento terminal will be 9.5 metres high and include a cafe, shop, souvenir shop, "Museum at the Bay" and offices for the ferry operator.
The plan also includes a new ticketing building and a larger staff car park.
The terminal will have a retractable boarding gantry for passengers to board the ferry directly from the building.
The two ferries – which operate hourly 7am-6pm daily – each year, carry 1.5 million passengers between Sorrento and Queenscliff.
The service is regarded as a vital road link between the Mornington and Bellarine peninsulas and an integral part of tourism infrastructure.
The council's "proposal to facilitate" the terminal plan requires amending the Mornington Peninsula Planning Scheme.
The shire's planning services team leader Rosa Zouzoulas has stated that most of the 22 submissions supporting Searoad Ferries' plan were made "on the basis that existing facilities are inadequate and do not promote use of the ferry service".
In a report to council's Monday 4 September planning services committee meeting Ms Zouzoulas said objections ranged from the plan being contrary to state regulations regarding commercial use of public land and the need to protect the environment.
Ms Zouzoulas said the proposed planning scheme amendment would satisfy regulatory criteria and that "specialist reports" submitted with the proposal "find that heritage and coastal-environmental values will not be adversely affected".
She said the design of the terminal "adopts a contemporary style … to maximise views of the bay and foreshore areas".
While it would not resemble an "historic building" it was "unlikely to detract from the value or character of the Sorrento heritage precinct".
Ms Zouzoulas said issues raised by objectors "cannot be resolved" and the independent panel should consider all submissions – including one from the shire.
First published in the Southern Peninsula News – 12 September 2017