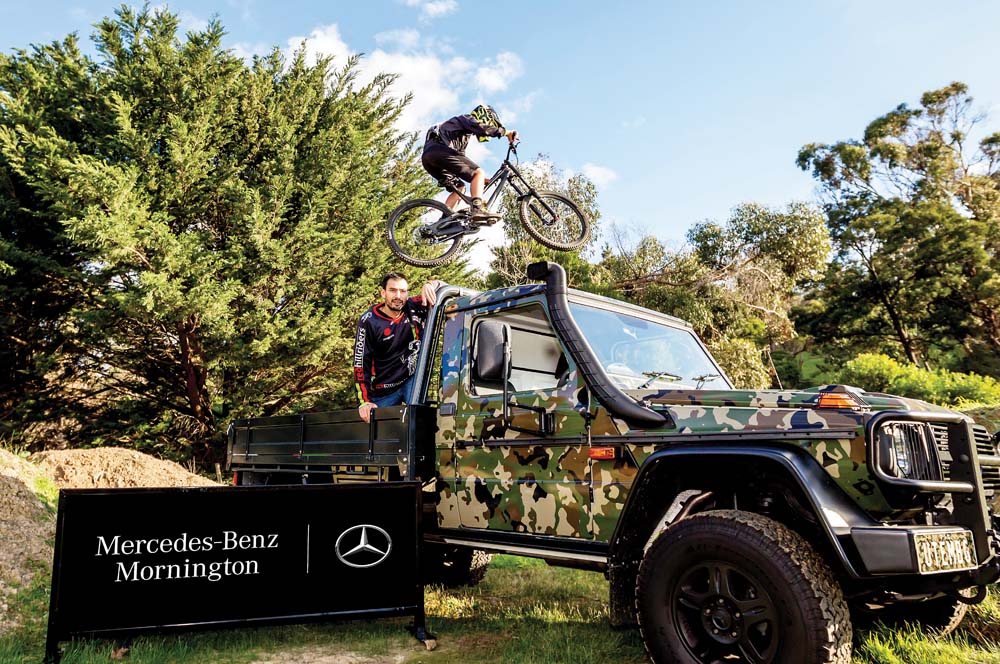 THE Mornington Peninsula is set to come alive with hundreds of mountain bikers this October when the 2017 Red Hill Gravity Enduro takes to the trails of Arthurs Seat.
The Red Hill Gravity Enduro presented by Mercedes-Benz Mornington will be held on October 7-8 at Hillview Community Reserve, Boundary Rd Dromana.
The two-day event sold out of entries within weeks, with numbers increasing from 190 to 250 participants in just its second year.
Red Hill Riders Mountain Bike Club president Terence Toh credits the rise of the Gravity Enduro discipline internationally to the event's popularity.
"The Red Hill Gravity Enduro is a truly unique event on the Australian calendar," Toh said.
"The format is physically challenging for competitors who will climb to the summit of Arthurs Seat unassisted by shuttles, before racing downhill through various timed special stages of the course."
"With Australia's Sam Hill ranked no. 1 in the elite men's Enduro World Series, the gravity discipline at home is really starting to take off."
Over 66 junior competitors in the under-15, under-17 and under-19 age categories have registered, showcasing the growth of young talent in the sport.
The under-17 Mountain Bike Australia Gravity Enduro National Series winner Jack Hewish will compete on the peninsula but is set to be challenged by Mt Martha's Louis Tancredi who took out the under-17 event last year.
"He was in my race last year where I was able to beat him so hopefully I can do it again," Tancredi said.
"I've improved a bit but he's probably improved more as he was able to win the national series."
The Padua College student usually competes in downhill events but rides in the Red Hill enduro event to improve his fitness and take to his local track.
Tancredi began riding about four years ago, joining his older brother Nick Tancredi at the Red Hill Riders Mountain Bike Club, and has noticed a major growth in junior participation.
"The number of juniors at the club has grown so much," he said. "Ever since the park opened up the number has probably quadrupled."
"You didn't really see too many younger kids at the start but when the park opened up to the public about two years ago, more and more people have joined because they've heard about the great tracks."
The club is expecting an estimated 500 people to travel to the region for the weekend of the Red Hill Gravity Enduro.