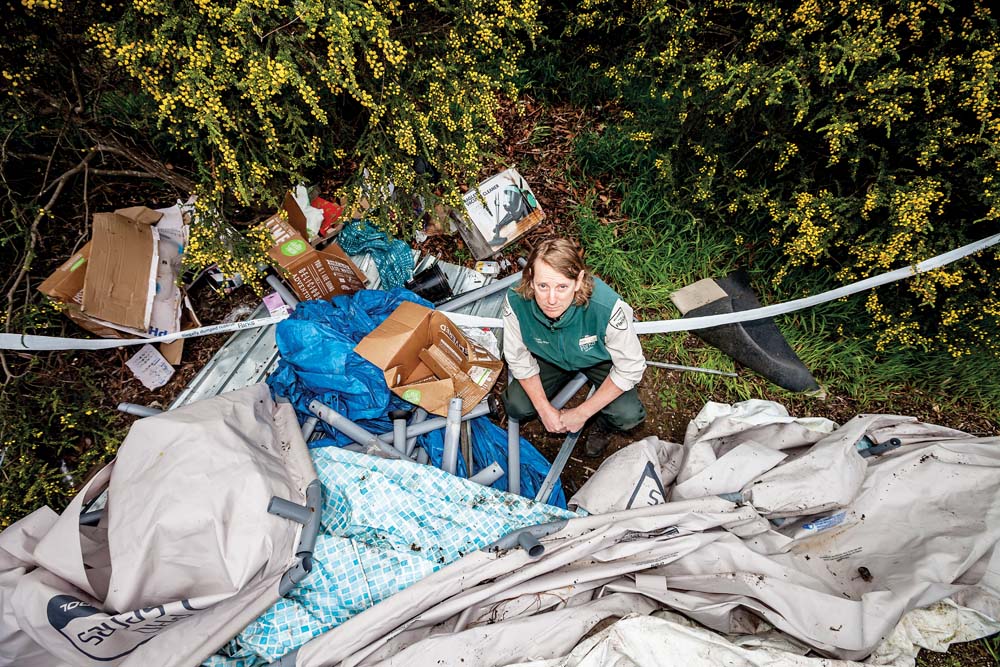 THE cost of cleaning up illegally dumped rubbish at the Arthurs Seat State Park and Langwarrin Flora and Fauna Reserve is taking away money that could go to both parks' upkeep, according to Parks Victoria.
Parks Victoria ranger Luke Ashford said weekly dumps of household and green waste, building material, old furniture and timber offcuts, had to be cleaned up by two rangers over an average two hours each week costing $36,000 a year.
"That's money that's not going back into parks where it should be going," he said.
Parks Victoria spokeswoman Sally Nowlan said the cost of clearing the most recent waste dumping at Arthurs Seat would be about $2500 – more than usual as the rubbish had been pushed over a cliff making retrieval difficult.
She said another waste dump "hotspot" was Devilbend Natural Features Reserve, Moorooduc.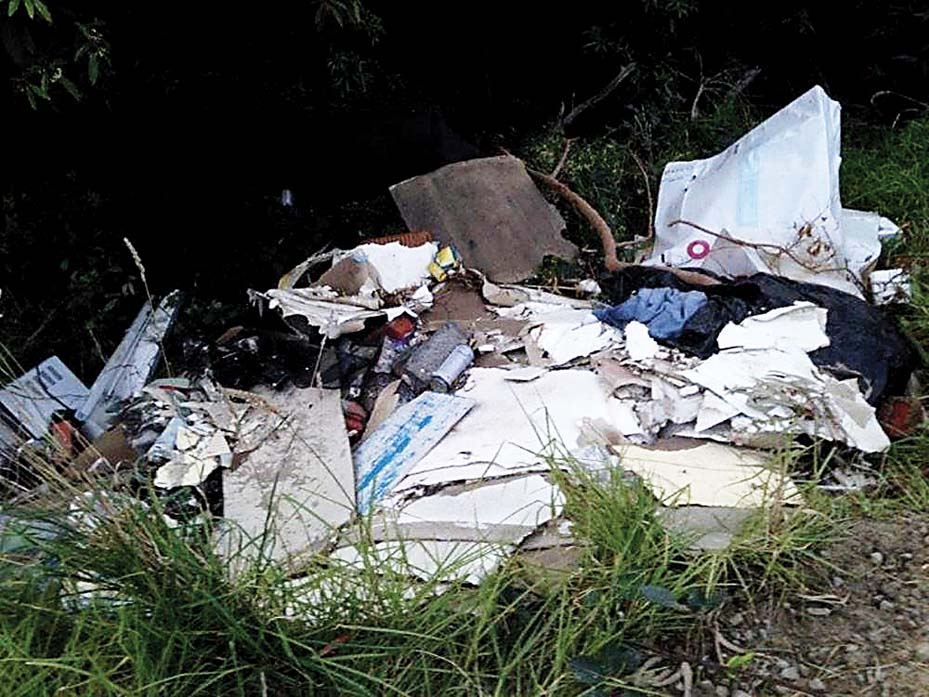 Mr Ashford said dumpers are even resorting to cutting wire fences so they could drive their waste into parks to dump it. The cost of replacing fencing adds to the clean-up bill.
He said ill-informed residents backing onto reserves often just threw their green waste over the fence, thinking it would go unnoticed. This can spread weeds in the parks harming indigenous plants.  
Ms Nowlan said the annual clean up cost statewide is close to $1 million.
"It happens every week and we are really sick of it," she said. "It takes massive amounts of time and money to clean it up.
"Often the rubbish is recyclable, so why they have to dump it I don't know. One load even included a bag of dirty nappies.
"We are looking at installing surveillance cameras at rubbish 'hotspots' because we have to track these pests down."
Mornington Peninsula Shire acting infrastructure services executive manager Graham Riley said it is "disappointing" when rubbish is dumped at parks and reserves.
"We encourage the community to respect the peninsula and take care of our environment," he said.
"The collection of dumped rubbish and general litter costs us more than $480,000 each year. The shire provides extra capacity garbage, recycling and green waste bins to residential properties for an additional fee."
Environment Protection Authority officers are always on the lookout for dumpers who face fines of $317 for basic litter but up to $800 for rubbish containing dangerous material, such as glass.
Businesses face fines of up to $250,000.
First published in the Southern Peninsula News – 12 September 2017