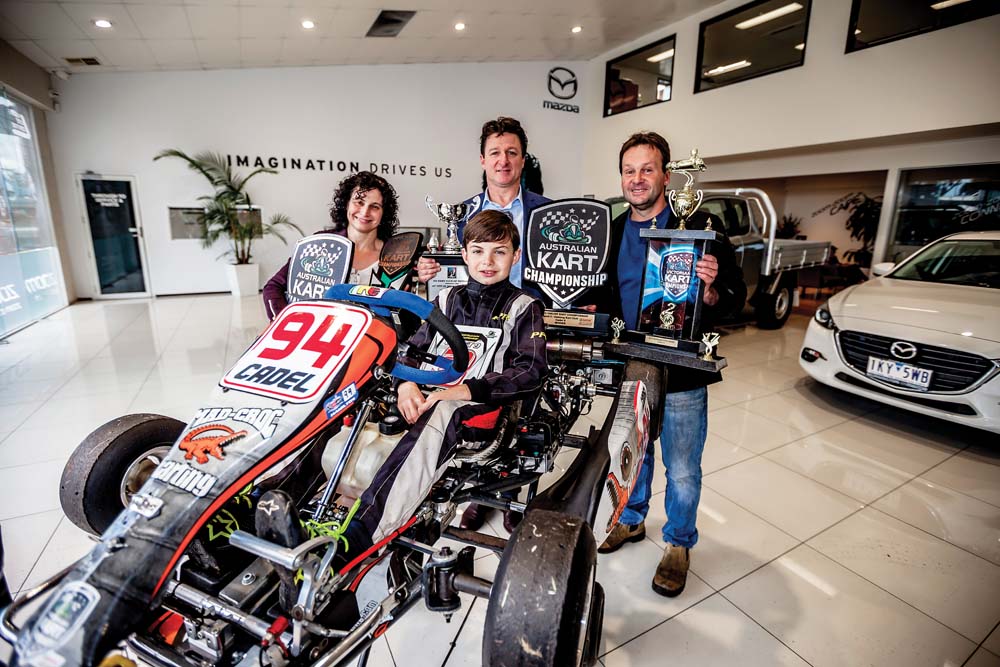 GO KARTING talent Cadel Ambrose has concluded a thrilling season with a victory in the final round of the Australian kart championships on Sunday 3 September.
The victory pushed nine-year-old Cadel into third place of the cadet-nine Australian kart championships overall standings.
Taking to the track on Todd Road, Port Melbourne Cadel had to make up an 11 point difference in the fifth and final round to make it into the top three but the challenge just gave him more drive to succeed.
"He was pretty excited heading into the final round," Cadel's mother Suzie Morrell said.
"He was sitting in fourth place leading into it so he really had to perform well to make it into third place.
"He keeps telling everyone now that "I'm the third fastest in Australia". He raced really well all weekend and he's really happy with making into the top three."
Cadel, of Bittern, won round two at Geelong earlier this year and again stood at the top of the podium when awarded with a trophy for taking out the final event.
The budding young driver was also awarded with the no. 3 go kart plate at the final presentation which was held at Etihad Stadium on the Sunday night.
Cadel will now get to race a little faster next season as he moves into the cadet-12 category and the speed restrictor is removed from his go kart.
"It gets a lot more competitive with much bigger fields in the older category," Morrell said.
"I'm a little nervous but he's really looking forward to it and he's just loving it at the moment."