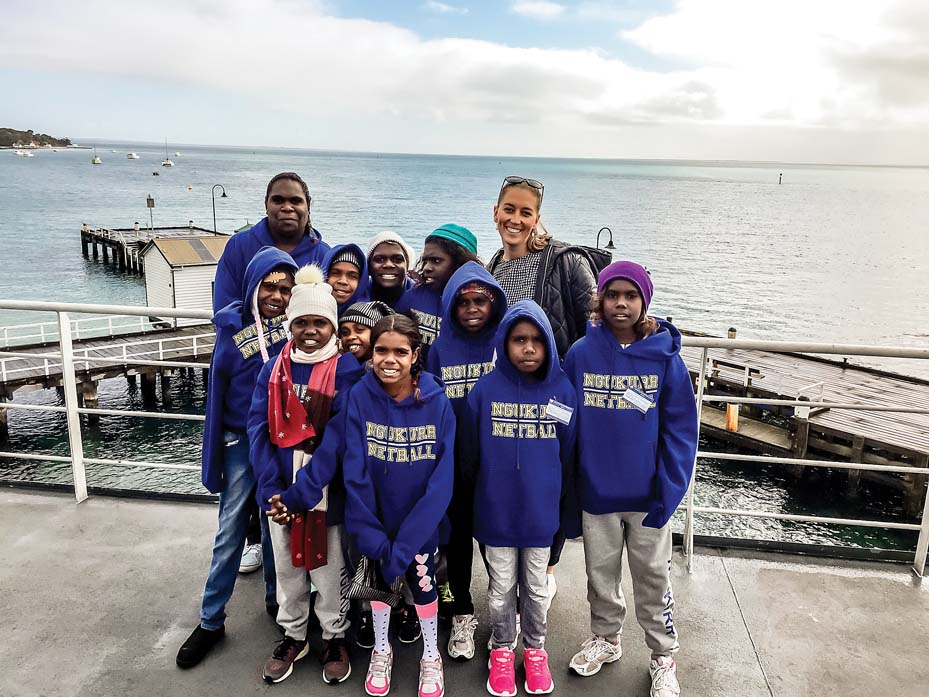 THE outlook was certainly different for a group of girl netballers who arrived in Sorrento last week.
Although well into spring, the continuing wintery weather that greeted them was a far cry from that of their home in the remote Northern Territory community of Ngukurr.
The 10 girls – aged nine to 13 – experienced their first plane trip, rode in a gondola to the top of Arthurs Seat and then crossed Port Phillip on the ferry from Sorrento to Queenscliff.
The group's trip was arranged by Georgia Croad, of Sorrento, who has been teaching at Ngukurr for the past year.
Along with her friend Zoe Grayson, Ms Croad started the netball team to give the girls something to focus on.
Government grants and internet fundraising contributed towards the cost of the four-day trip, which included playing at Sorrento Netball Club and visiting Sorrento and St Joseph's primary schools.
Ngukurr, 636 kilometres southeast of Darwin, is on the banks of the Roper River in southern Arnhem Land with a population of about 1100.
Ms Croad, 27, has been in the territory for about three years and has previously worked in Cambodia.
As well as sampling the various modes of transport on the peninsula a highlight for the netball girls was lunch at Sorrento beach.
First published in the Southern Peninsula News – 19 September 2017