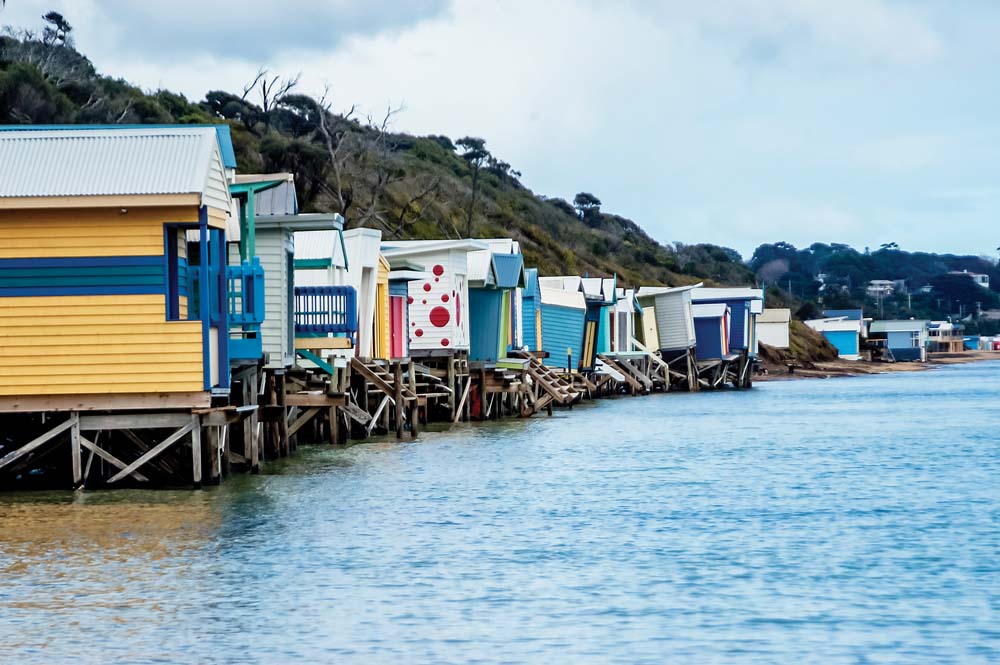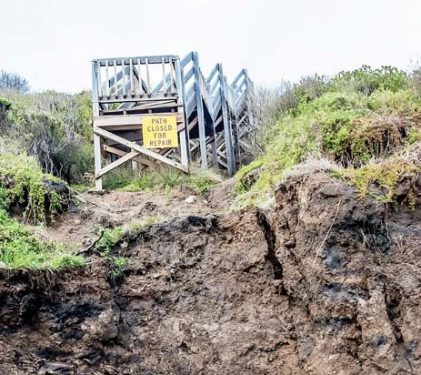 THERE are widening cracks in the cliff face and access stairs have been blocked or cut off before they reach the beach.
Cracks are also appearing in the bitumen on the Esplanade above the unstable cliffs that last week saw the beach closed at Mt Martha north.
Mornington Peninsula Shire issued a news release saying the beach was being closed to the public "for safety reasons".
The building surveyor officially closed the beach, Tuesday 19 September, until further notice.
This will block access to 50 boatsheds, many of which are "substantially damaged", including those from the south side of boatshed 62 to the north side of boatshed 151, as well as all access paths from the Esplanade leading to the beach in the vicinity of Augusta and Alice streets and Coolangatta Rd, Mt Martha. Signs have been installed at public access points and will be installed at car parks.
The walking trail on the foreshore beside the Esplanade remains open.
Erosion to the cliff face, and wave action over the years, is being blamed for destabilising the cliffs and damaging the boatsheds.
Affected boat shed owners will be notified when weather and tide conditions are safe for council officers to inspect and assess the full extent of the damage.