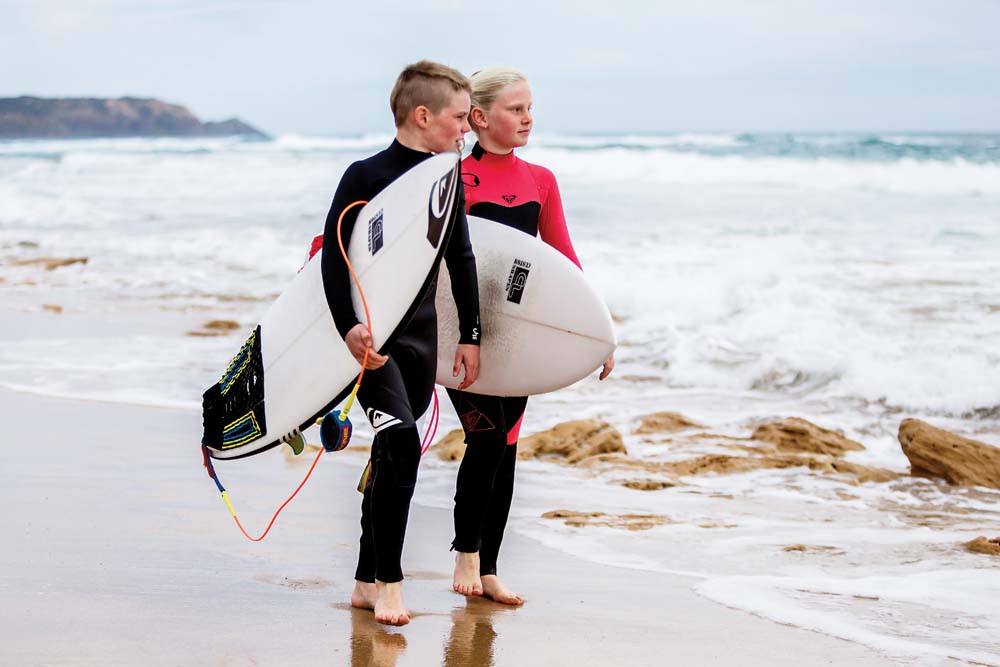 IT will be an action-packed holiday for surfing siblings, Sara and Lucas Dickson, as they travel between Victoria and New South Wales to compete in several national surfing events on Saturday 23 September.
The siblings will compete in two nation-wide Ripcurl GromSearch events as well as the Hurley's BL Blast Off with their journey starting at Jan Juc, Victoria.
Sara, 9 and Lucas, 11 have been surfing since the ages of three and four and these school holidays they will compete in the Ripcurl GromSearch under-12 events.
Father and keen surfer, Michael Dickson, said that the family has always been into surfing so it was only natural that they'd enjoy it too.
"They picked it up at an early age and have more recently competed in the GromSearch events," Dickson said.
"They're really excited for the trip as they're hoping for warmer water and warmer weather."
Following the Jan Juc Ripcurl GromSearch, the pair will travel to Palm Beach, NSW to compete in the BL Blast Off on Tuesday 26 September.
Along with 348 other groms, the local charges will hit the waves of Sydney and receive world-class coaching and performance feedback from surfing greats such as Barton Lynch, Layne Beachley and Tom Carroll.
They will then head to Maroubra, NSW to face some of Australia's most talented young surfers at the second Ripcurl GromSearch event of the season.