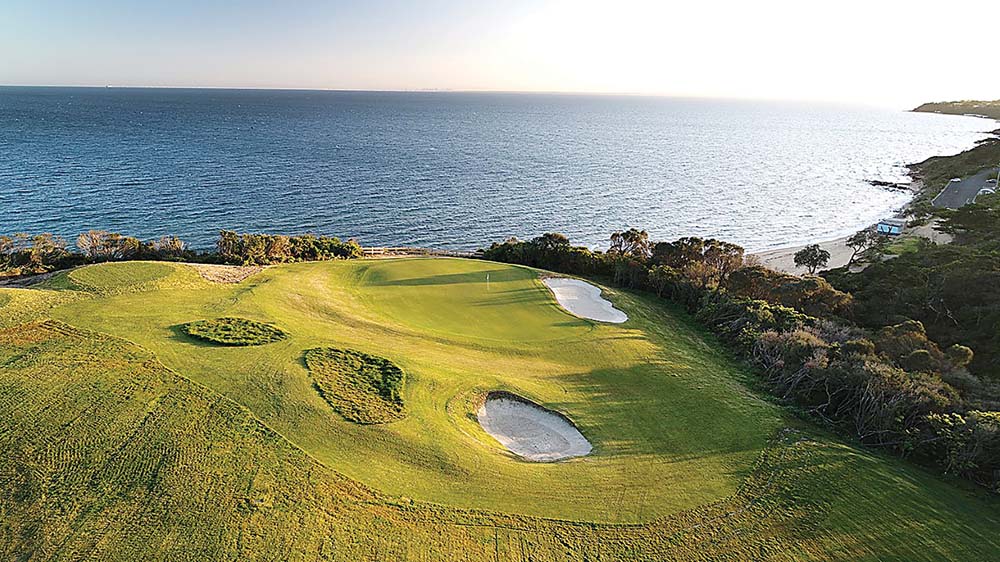 A FORMER Australian professional golfer regards the Mornington Golf Club as the "club with the most potential in Australia".
Mark Allen, who played competitively for 15 years, told the 1116 SEN listeners on Saturday 16 September that the club "has the potential to be something out of this world" with the right amount of funding.
The Mornington Golf Club has seen an increase in memberships of nearly 30 per cent since 2015 and this Saturday 7 October they will take their first step in reaching this "potential" when they open their new 150-metre par three.
The land which was once covered in trees and overgrown plantation has taken 18 months to transform into an intriguing hole which now boasts views of the Port Phillip Bay and the city's skyline.
The development has cost less than $100,000 with most of the work being done in house by the club's course superintendent, Kevin Toebelman, and his team of five full time staff as well as a group of retired members called "Dads Army" who continue to give up their time each week to help out the club.
Mornington Golf Club general manager, Craig Murdoch, said that with the hole receiving such rave reviews we are confident that it will be remembered by members and visitors as one of the best holes on the golf course.
"The club is ecstatic about the hole and can't wait to play it," Murdoch said.
The par three will not only be a major attraction at the club but will also work as a 'spare hole' allowing developments to continue on course while golfers have an undisrupted play.
This is just the first phase in the Mornington Golf Club's master plan with stage two commencing soon. It will involve the relocation of the ninth and 18th greens along with a larger practice putting green and a new 10th tee.
"Very exciting things are happening at Mornington Golf Club and with the improvements that have been made and are planning on being made, it really is becoming one of the most progressive clubs on the peninsula," Murdoch said.