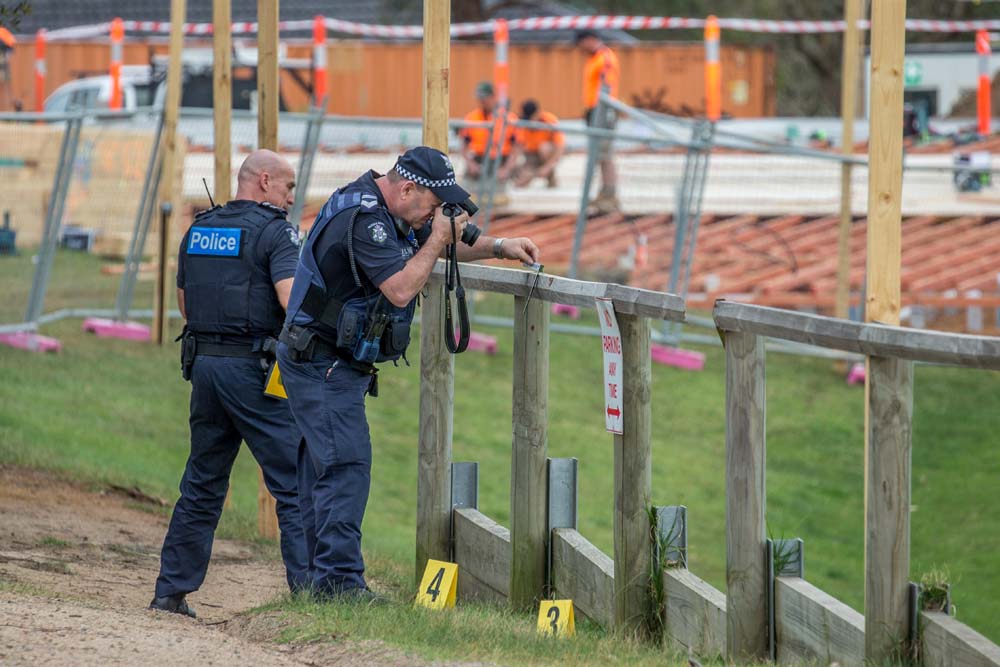 A man was found with multiple stab wounds and facial fractures on the grounds of St Thomas More Primary School, Mt Eliza, Thursday 5 October.
Tradies working on the Canadian Bay Rd site found the man, 52, on the oval and called emergency services early morning. He was later airlifted to the Royal Melbourne Hospital with wounds to his lower abdomen, right leg and hand, as well as several facial injuries. They were described as non-life threatening.
Sergeant Dennis Ramsay, of Mornington police, said the circumstances were unclear, but that the incident "may have happened elsewhere and he was later dumped by unknown male offenders".
SES crews were reportedly brought in to scour the site before an anticipated change in weather conditions destroyed possible evidence.
Anyone with information is urged to call Crime Stoppers 1800 333 000.