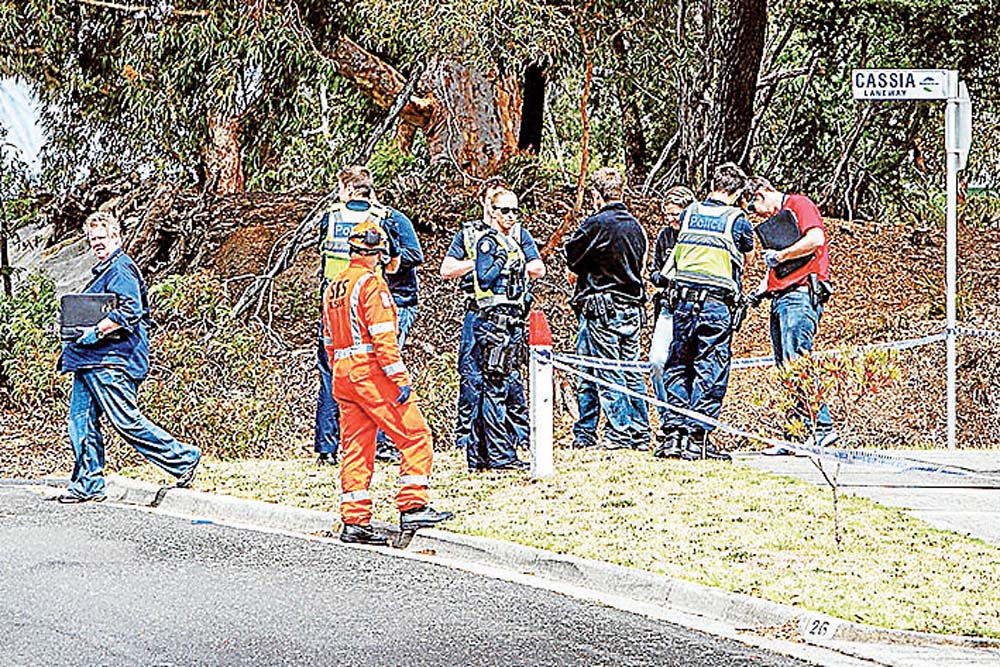 A HASTINGS man died after a violent struggle at a house in Frankston while high on a cocktail of drugs, the state coroner has ruled in a finding released late last month.
Judge Sara Hinchey said Adam Slomczewski, 44, died from cardiac arrhythmia in the setting of the struggle, as well as neck compression and amphetamine use, at a house he was robbing in Cassia Grove, Frankston in December 2015 ("Intruder killed chasing woman", The Times 14/12/2015).
She said Mr Slomczewski had a lengthy criminal history and spent considerable time in prison for various crimes, including theft, robbery, burglary, attempted burglary and heroin possession.
He also "had a history of using illicit drugs heroin, speed and ice" which contributed to his death.
The inquest was told Mr Slomczewski was robbing the house when the owner returned home and confronted him. He grappled with her and demanded money and her car keys.
Neighbour Russell Harrison heard "blood-curdling screams" from the house and ran in to see the woman pinned against a wall. She shouted to him for help.
In a violent struggle in which Mr Harrison thought Mr Slomczewski was "trying to kill him", he eventually managed to get the deceased into a sleeper hold while waiting for police to arrive.
Mr Harrison said he released Mr Slomczewski when he heard sirens and when he complained he could not breathe. Soon afterwards, Mr Slomczewski "went limp".
Paramedics spent 30 minutes vainly trying to resuscitate Mr Slomczewski but he was declared dead.
Judge Hinchey said the Homicide Squad had sought advice from the Office of Public Prosecutions as to whether charges could be laid against Mr Harrison over the death.
However, it was decided that there was "no reasonable prospect of Mr Harrison being convicted of any offence".
The Judge conveyed her sympathy to the deceased's family and friends.